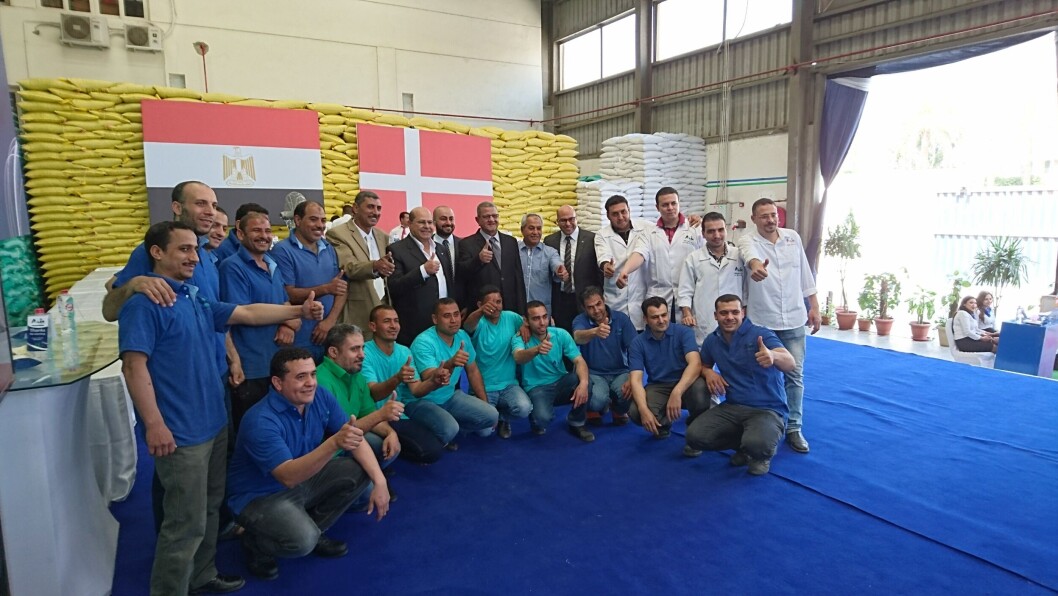 'Massive sales' for feed producer in Egypt
Danish fish feed group Aller Aqua has expanded its operations in Egypt.
The Christiansfeld-headquartered company this week opened a third production line to the factory it launched just two years ago, in an area called "6th of October City", an hour's drive from Cairo.
"Aller Aqua Egypt has since its foundation experienced massive growth in sales of our environmentally friendly fish feed on the Egyptian market," said Henrik Halken, chairman of Aller Aqua Egypt. "Therefore we decided to construct an additional production line, which we are now ready to put into service.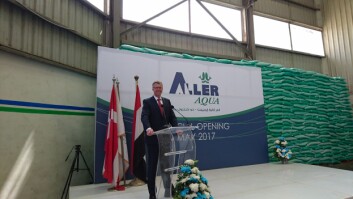 "We established ourselves in the country in 2011 and have since worked hard at building a strong organisation and modern production facilities."
Last month the company won the "Best product for aquaculture in the Middle East" at an exhibition in Dubai for the second year in a row, and it recently started exporting feeds to the United Arab Emirates.
Egypt is experiencing major political and financial challenges, and last year the country's currency was devalued by 60 per cent overnight. Aller Aqua is undeterred from expanding its activities in Africa, however, and this year will invest $10 million in building a factory in Zambia, which is due to open this autumn.
The company has its headquarters in Christiansfeld and produces fish feed for more than 60 countries, from factories in Denmark, Poland, Germany and Egypt. It employs approximately 270 people and has a total turnover in the region of DKK 1 billion (£115 million).