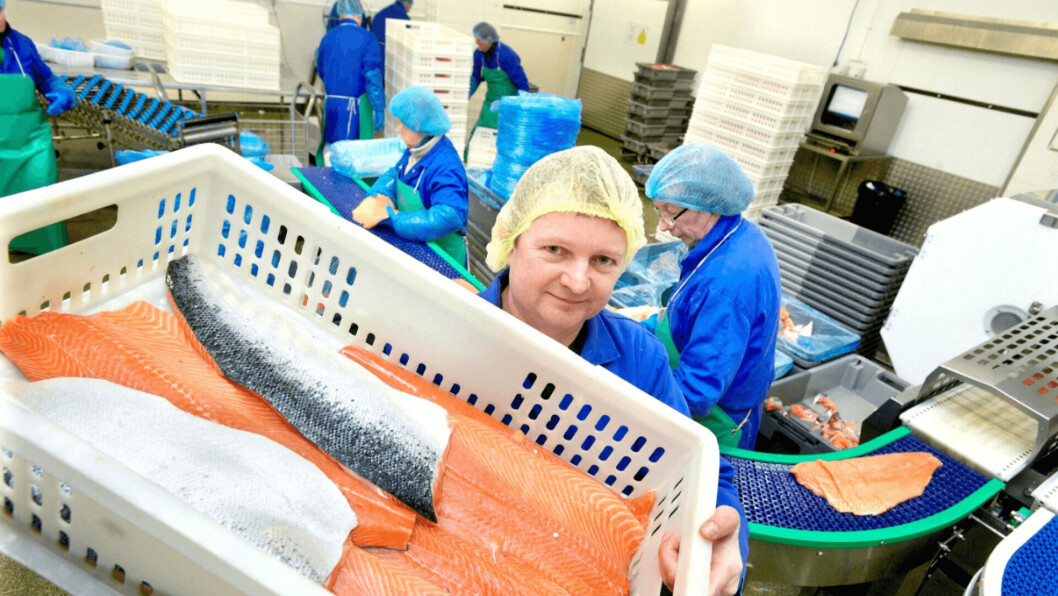 Salmon Scotland expands into supply chain
Salmon industry trade organisation Salmon Scotland has announced 12 new "partner members" from the supply sector.
Salmon Scotland was previously known as the Scottish Salmon Producers' Organisation (SSPO) and comprised only Scotland's seven fish farming companies. But it changed its name last November in anticipation of adding supply chain companies to its membership.
The new partner members include equipment suppliers AKVA Group Scotland Ltd and Scale AQ, wellboat and harvest boat services company Aquaship (UK) Ltd, and processor Aquascot, which supplies Waitrose.
Net gains
India-based net maker Garware and its Scottish agent W & J Knox Ltd have also joined, as has net supplier Morenot Scotland.
Other new members include fish breeding specialist Benchmark Genetics and logistics heavyweight DFDS, which is responsible for transporting most of the Scottish salmon exported to Europe.
Mull-based Inverlussa, which provides many of the boat services used by salmon farmers on the west coast, has also joined, along with fish health companies MSD Animal Health and Pharmaq Ltd/Zoetis.
Supply chain
Salmon Scotland chief executive Tavish Scott said: "Our role is to speak for and champion the interests of people and businesses across Scotland's farm-raised salmon sector.
"At the heart of our sector are farmers who care for their fish and produce a healthy, nutritious product that is increasingly popular around the world.
"But our responsible growth would not be possible without the dedication and hard work of thousands of people in the wider supply chain.
"Together, we deliver more than 10,000 jobs in every part of Scotland and generate millions for the local economy, with everyone in the sector working hard to deliver a sustainable and low-carbon future for Scottish salmon."