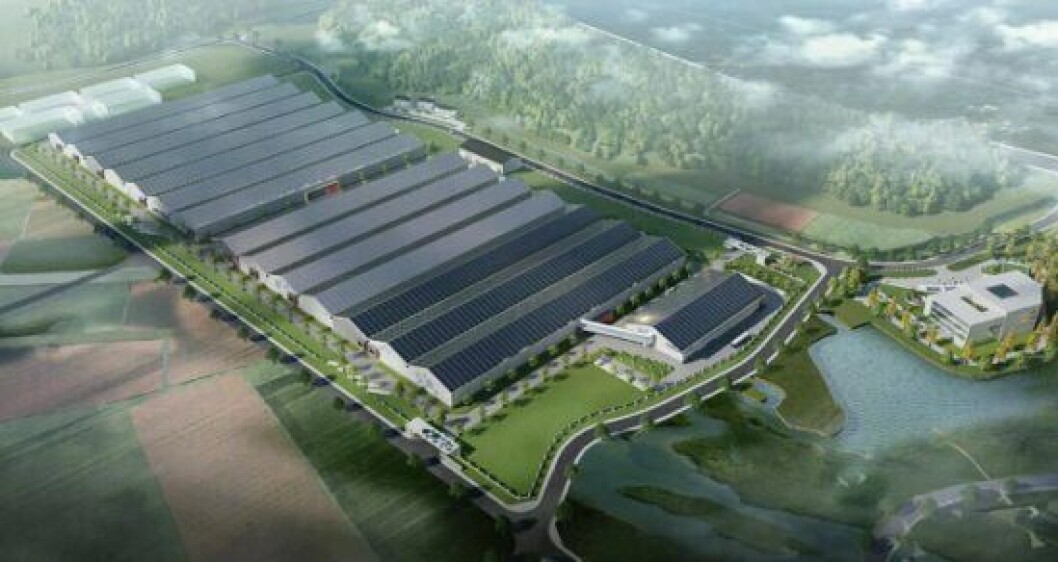 Danes plan bigger output at China RAS farm
Nordic Aqua Partners has increased planned production at its land-based salmon farming facility in China to 20,000 tonnes.
The company had originally targeted 8,000 tonnes by 2026 for the farm, on Gaotang Island near Ningbo on China's east coast.
In an update on Friday, the Danish owned group said the project has been running on time and on budget, with construction of the RAS (recirculating aquaculture systems) farm starting in April this year.
The first eggs are due to arrive in Q4 2021 - from Benchmark's StofnFiskur operation in Iceland - with the first harvest expected in the fourth quarter of 2023.
Norway-based aquaculture supplier AKVA group won a £44.67m contract last year to deliver the first phase of the project.
Expansion
'Throughout the planning phase, Nordic Aqua Partners has optimised the design, which allows for expansion up to 20,000 tonnes annual production on existing land, up from previously 16,000 tonnes,' said the company in its second quarter report.
Longer term, it hopes to produce around 50,000 tonnes of salmon annually.
Nordic Aqua Partners added that the local government was committed to the project, with a 20-year lease on the land, as well as providing all infrastructure and building at favourable rates.
The company said it is fully funded to reach 4,000 tonnes, and expects that cash flow from operations and new debt will be sufficient to bring production up to 8,000 tonnes.
This includes working capital facility of DKK 34 million (£4m) from the Bank of Ningbo, combined with a current cash position of DKK 374 million (£43m) and an undrawn debt facility of DKK 186 million (£21m).
Exciting
Chairman Ragnar Joensen, said: 'It is exciting to see the quick pace of development at the construction site in Gaotang Island, which really kicked off in July.
'We are very happy with the dedicated support shown by local authorities, which have delivered on time and with a committed interest in ensuring steady progress.
'The Letter of Intent under negotiation for expansion of the leasing agreement means that we potentially have funded 30-40% of total capex for growth up to 20,000 tonnes.
'That puts us in a unique position to deliver fresh salmon to the Chinese market in 2023.'