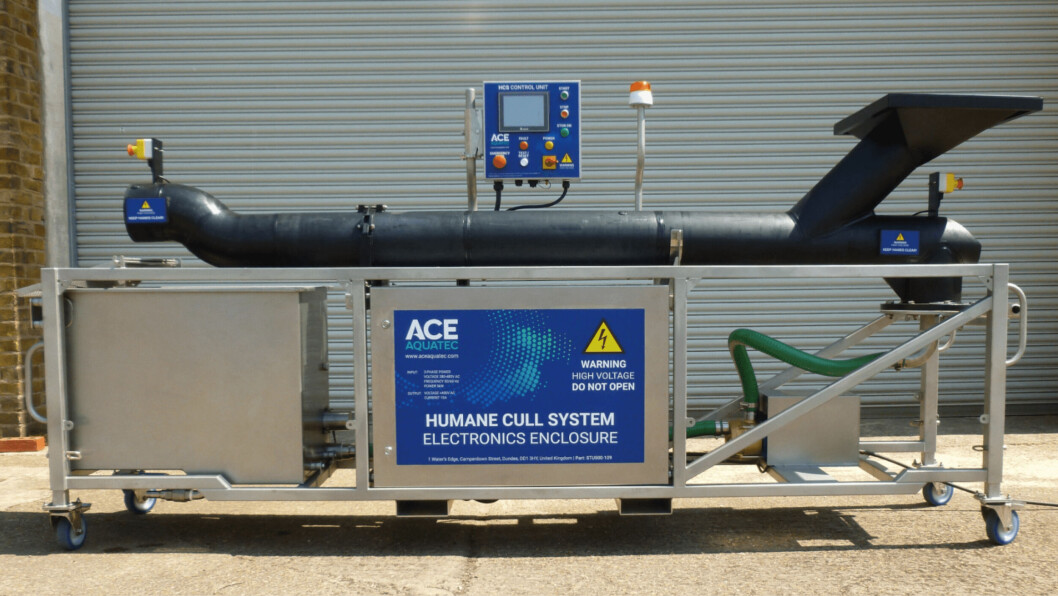 Ace Aquatec pens deal to sell stunners Down Under
Dundee-based aquaculture technology specialist Ace Aquatec has appointed Australian equipment supplier Fresh by Design as its first distributor in the Asia Pacific (APAC) region.
The newly formed partnership will see Fresh by Design supply the company's award-winning in-water electrical stunners to its customers across Australia and New Zealand. This will include equipment for salmon, prawn, and smolt stunning.
Ace Aquatec's stunner won the prestigious Innovation Award at the world's biggest aquaculture trade show, Aqua Nor, at Trondheim in 2017, and the Queen's Award for Enterprise Innovation in 2019.
Proven record
The company has developed several different models of the stunner, which has a proven track record in improving fish welfare and reducing stress at harvest.
With a team of experienced aquaculture professionals, Fresh by Design will be offering comprehensive and diverse consultancy to fish farmers interested in adopting higher welfare standards and trialling the products, Ace Aquatec said in a press release.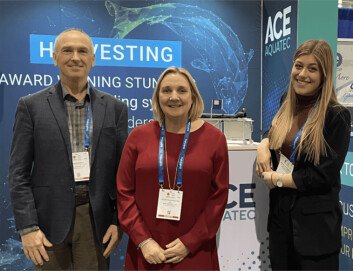 Strong demand
Ace Aquatec's chief sales and marketing officer, Tara McGregor-Woodhams said: "Our electrical stunners have already gained a lot of attraction in the APAC region as the discussion around ethical farming continues to be a key topic for many supermarkets, producers, and end consumers.
"We've seen a ton of demand for our salmon, prawn and smolt stunners in the last 12 months so we're very excited to partner with Fresh by Design who are well regarded and positioned to roll out and service our leading-edge technology in the region."
Fresh By Design general manager Lachlan Bassett said: "We're looking forward to representing Ace Aquatec in our region where we have a long and successful history of providing system design and high-quality equipment to our customers. We always recommend technology that helps our customers become more productive, profitable and ethical, so we are thrilled to be working with Ace Aquatec who tick all those boxes."
Global reach
Ace Aquatec has expanded internationally and benefited from investment from Netherlands-based sustainable aquaculture investor Aqua-Spark and Chroma Ventures, the Dundee investment business established by computer game tycoons Paddy Burns and Chris van der Kuyl.
As well as its Dundee base, Ace Aquatec has offices Norway, North America and Chile and has also provided a number of global installations in Japan, Canada, and New Zealand. It has grown from five staff in 2018 to more than 30.
Service workshops
Fresh by Design was founded in 2004 to provide the Australian and New Zealand aquaculture industry with high equipment and expertise, together with an extensive product range and strong after sale service and support.
The company has several locations across Australia including head office in Moss Vale, New South Wales, a projects officed based in Hobart, Tasmania, and a New Zealand office in Nelson. All offices include warehouses and service workshops.
Read more about Ace Aquatec in the current issue of Fish Farming Expert magazine, available free online. Alternatively, pick up a free printed copy of Fish Farming Expert at stand 275 at Aquaculture UK in Aviemore.