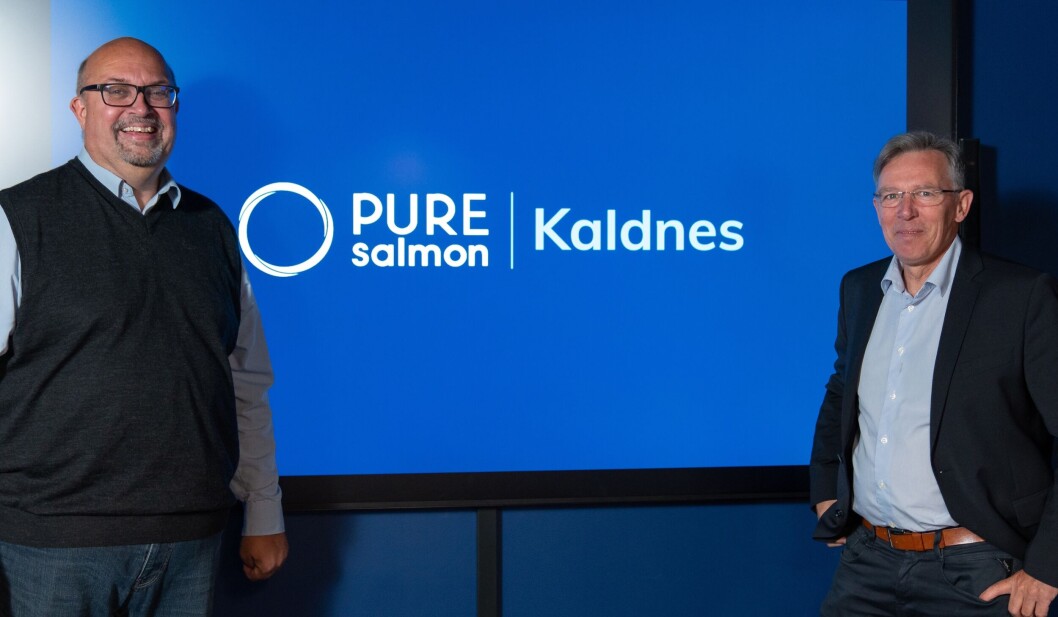 RAS supplier Pure Salmon Kaldnes plans to double staff
On-land fish farming supplier Pure Salmon Kaldnes plans to almost double its staff size by hiring 50 new employees.
The aquaculture division in Norway-based company Krüger Kaldnes has now been separated into its own company after being sold by international water and waste giant Veolia to 8F Asset Management, which owns Abu Dhabi-based on-land salmon farmer Pure Salmon Limited.
Pure Salmon Kaldnes, which has 60 employees split between its headquarters in Sandefjord and its branch office in Drammen, will now grow extensively, the company said in a press release. Over the next two to three years, the number of employees will be doubled and new locations will be established both in Norway and internationally.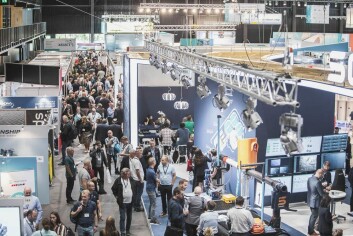 Considerable growth
"We now begin the work to equip ourselves for considerable growth both nationally and internationally," said Pure Salmon Kaldnes chief executive Kent Kongsdal Rasmussen. "All our current staff members and their unique expertise will continue onboard, and we also need additional co-workers to join our team."
Director of communications and human resources, Per Håkon Stenhaug, stated that initially the company will hire 50 or more new staff members.
"In order to achieve our ambitious goals, we first and foremost need additional expertise. This involves hiring 20-25 people this year, and a further 20 to 30 new employees in the next couple of years," said Stenhaug, who acknowledged that it could be challenging to get hold of so many professionals in such a short time.
Strong competition
"The competition for professionals and expertise in this industry is very strong, but supported by such a solid owner and with many exciting national and international projects underway, should be quite attractive in the labour market.
"Moreover, I am completely convinced that Pure Salmon Kaldnes' strong focus on sustainability and fish welfare will contribute to boost interest, combined with our increased focus on research and innovation."
Stenhaug is expecting to recruit both in Norway and internationally.
"We need both established professionals and recent graduates, as well as relevant applicants from other industries who wish to change fields. This includes everything from project managers to positions related to automation, process operation and innovation," said the HR chief.
Aqua Nor
Pure Salmon Kaldnes will be on the lookout for potential recruits at the Aqua Nor trade fair being held in Trondheim this week.
"We are especially looking forward to getting in touch with potential new co-workers who would like to join an exciting journey towards our new goals," said Stenhaug.
Although it is now owned by 8F, Pure Salmon Kaldnes will continue as a consultant, contractor and supplier of equipment, services and recirculating aquaculture system (RAS) technologies for all customers.
260,000 tonnes
Pure Salmon currently operates a small on-land salmon farm in Poland in conjunction with Israeli RAS provider AquaMaof, which has been the company's chosen technology partner.
The salmon farmer is currently constructing salmon RAS facilities in France and Japan with AquaMaof, with advanced plans for another in the US state of Virginia and ambitions to build RAS in other countries including China. It plans a global production of 260,000 tonnes of salmon a year in egg-to-pack RAS facilities with annual capacities of 10,000 or 20,000 tonnes.
Neither AquaMaof nor Pure Salmon has said if their relationship will continue.