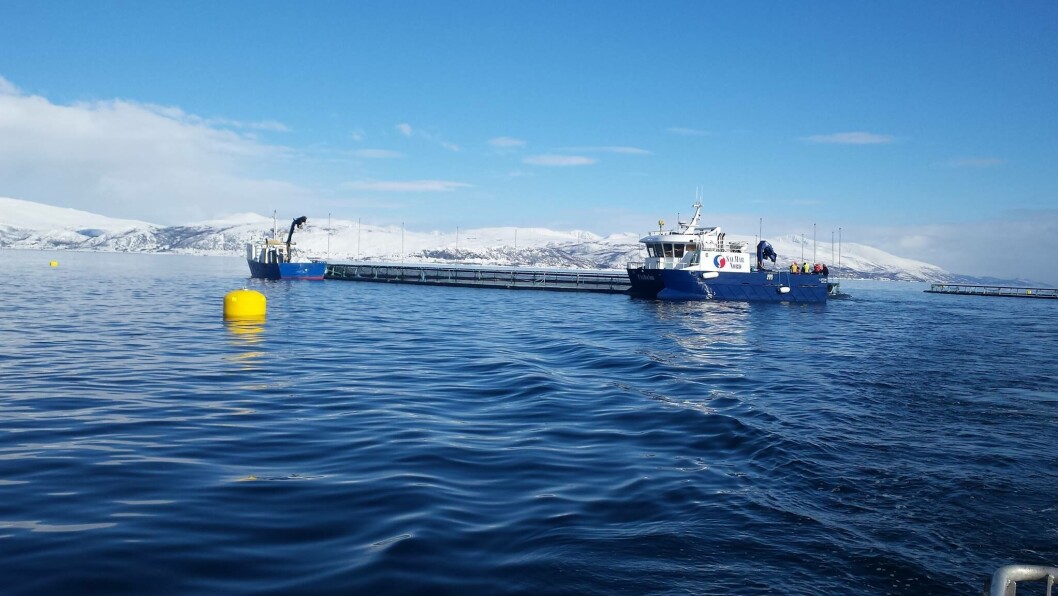 SSF co-owner SalMar harvested 182,000 tonnes of salmon last year
Scottish Sea Farms co-owner SalMar harvested 182,000 gutted weight tonnes of Atlantic salmon in Norway and Iceland last year – 20,500 gwt more than in 2020.
SalMar, the world's third largest and Norway's second-largest salmon farmer, harvested 110,700 gwt in central Norway, 59,800 gwt in northern Norway and 11,400 gwt through its subsidiary Icelandic Salmon, it said in a trading update today.
The harvest volume includes 56,300 gwt from the fourth quarter: 34,600 gwt from central Norway, 17,500 gwt from northern Norway and 4,200 gwt from Iceland.
Scottish Sea Farms
The volume figures don't include SalMar's share of the 33,000 gwt harvested by Scottish Sea Farms (SSF) last year. That volume is left out because SalMar doesn't have a majority stake in SSF, which it owns 50/50 with Norway's next-biggest salmon farmer, Lerøy, and therefore classes the company as an associate rather than a subsidiary.
SalMar expects to harvest 175,000 gwt in Norway and 16,000 gwt in Iceland this year. SSF is expected to harvest 46,000 gwt following its acquisition of Grieg Seafood Hjaltland UK's salmon farming assets in Shetland and Skye.
SalMar's full Q4 2021 report will be released on February 18.