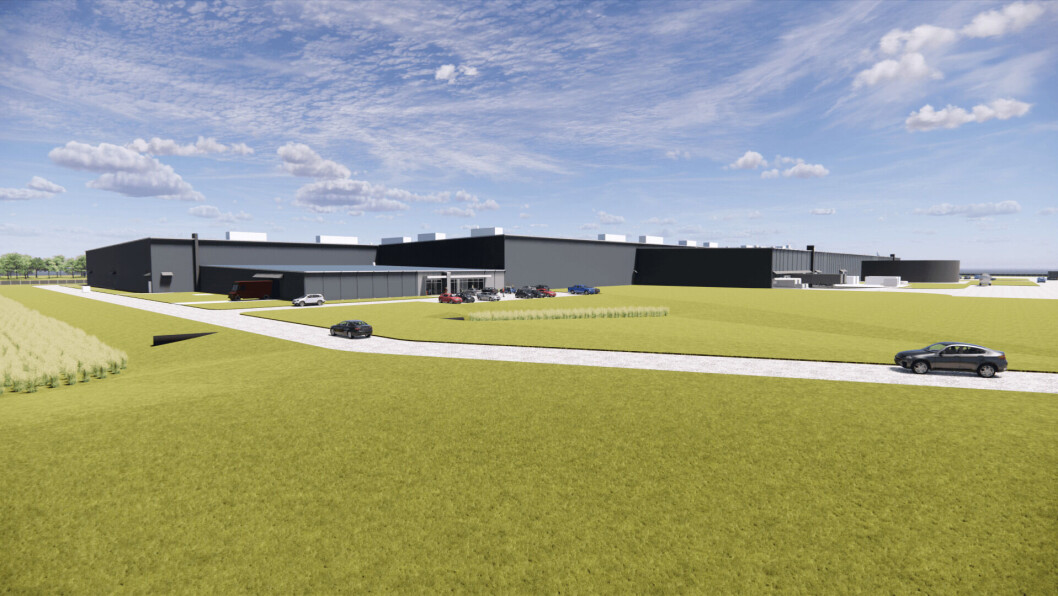 AquaBounty celebrates start of work on Ohio salmon RAS
Transgenic-salmon farmer AquaBounty was today holding an official ground-breaking ceremony to mark the beginning of construction of its first commercial-scale farm, in Pioneer, Ohio.
The on-land farm will have a capacity of 10,000 tonnes of AquaBounty's AquAdvantage salmon, which have an inherited genetic modification that allows them to grow from egg to harvest size in just 18 months.
The company expects to harvest its first fish from the recirculating aquaculture system (RAS) facility in three years; 18 months of construction followed by 18 months for the fish to grow.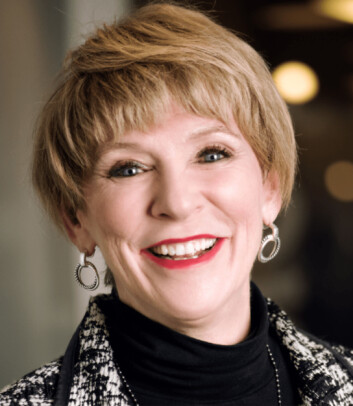 Piping
"We've broken ground and we are in the process of doing the engineering required for the underground piping," AquaBounty chief executive Sylvia Wulf told Fish Farming Expert.
"We've ordered a number of long lead-time items including the prefabricated metal building, a lot of the piping, a lot of electrical components, etc., and things that relate to the RAS system itself, like the disc filters. So, we feel like we're making progress there.
"We're in the process of converting the basis of design documents into the engineering construction documents. We expect that to be finalised early this summer.
"We have to go through an approval process by the Food and Drug Administration (FDA), because we're held to a different standard because we raise genetically engineered fish. But our plan is to introduce eggs into the system sometime in the fourth quarter of 2023, and the first harvest would be sometime early 2025."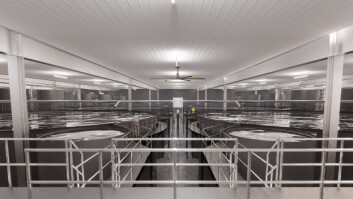 Learning from experience
The $300 million Ohio farm will have extra levels of containment built into it, so that there is no possibility of GE fish escaping into the environment.
Wulf says AquaBounty is also using its experience of RAS farming to include other elements that will set it apart.
"One of the reasons that we selected (equipment supplier) Innovasea and the engineering, procurement, and construction firm, CRB, to work with is because we wanted to incorporate our learnings from both our farm on Prince Edward Island, which is a much smaller version of the Innovasea system, and our farm in Indiana.
Feeding
"So, we have modified quite a number of aspects of the farm in terms of feeding, fish management, husbandry, how the RAS system works, automated process controls, etc., based on our experience.
"We built the plant at PEI from the ground up, and Innovasea was our technology partner.
"At Albany, Indiana, (an existing RAS that AquaBounty bought) we replaced all of the internal workings and the biofiltration units, etc., and upgraded the facility but it is still probably six generations behind."
Safety factors
Compared to the PEI facility, which is to become a dedicated ova farm, the design for the Ohio RAS includes modifications to how oxygen is delivered, and cooling.
"There have also been a lot of discussions, particularly because of the scale of the Ohio facility, to make sure that we've got redundancies, and that it is going to be operationally highly effective," said Wulf.
The Ohio facility is the first of five 10,000-tonne RAS that AquaBounty plans to build in the US and will make a major difference to its production capacity. The RAS at Albany has a capacity to produce 1,200 tonnes a year, while the plant on PEI can produce just 250 tonnes annually.