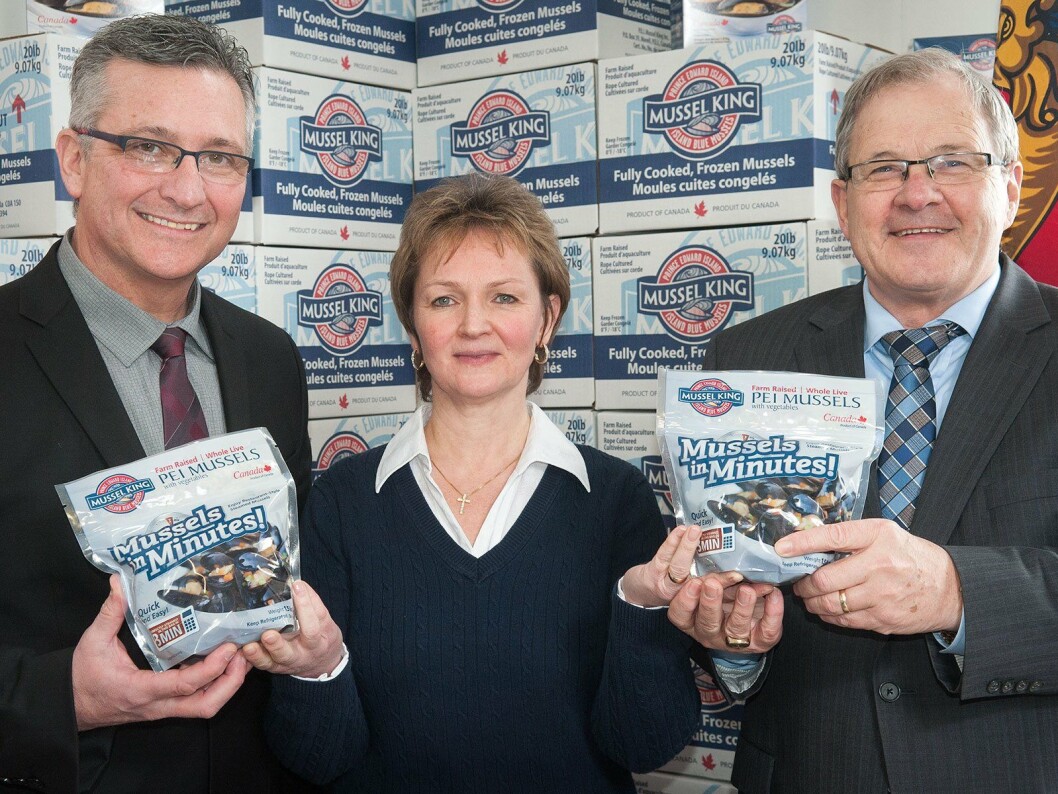 3-minute mussels
A shellfish producer from Prince Edward Island (PEI) has been awarded almost $1 million in funding to help it develop a new microwaveable range of mussels, as well as increase its production.
Prince Edward Island shellfish company PEI Mussel King has made making a mussel feast easier than ever.
The company has developed pre-packaged mussels in a microwavable pouch, complete with seasonings, producing a ready-to-eat product in just three minutes.
"In keeping with our company's focus to develop innovative, value-added products, PEI Mussel King is excited to launch Mussel in Minutes," says Esther Dockendorff, president of PEI Mussel King (1994) Inc. and Vice President of sister company PEI Mussel Farms Inc.
"These cook-in pouch live mussels with vegetables offers a meal-in-a-bag solution for consumers who want to enjoy this gourmet treat without any fuss or clean-up," said Dockendorff.
The company is receiving $350,000 from the business development program of the Atlantic Canada Opportunities Agency (ACOA). The PEI Century Fund, operated by the provincial government, is contributing a similar amount to enable the company to start full-scale production of the product. In addition, PEI Mussel Farms is purchasing automated mussel sock fillers to increase productivity and increase production to meet market demand, with $125,000 each from ACOA and the Century Fund.
"I'm pleased to announce federal support for these Island companies," says federal Agriculture and Agri-Food Minister Lawrence MacAulay, who announced the ACOA funding on behalf of cabinet colleague Navdeep Bains. "PEI Mussel King is promoting the PEI brand in markets around the world and manages its business in a responsible and sustainable manner. I wish them every success with their latest innovative — and delicious —product line."
Economic Development and Tourism Minister Heath MacDonald praised PEI Mussel King as a "worthy Island company that is developing innovative products for export."