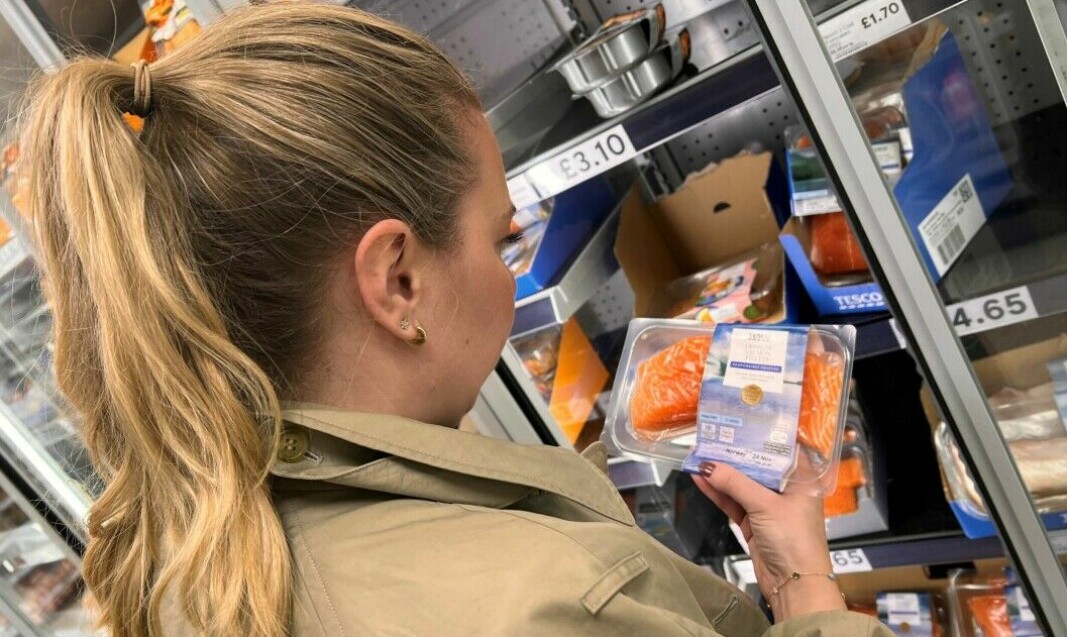 'Tougher priorities' ahead for UK seafood consumers
Norwegian salmon exports to Great Britain and Northern Ireland are up 9% but envoy warns of reduced buying power
The seafood market in the United Kingdom is likely to become more competitive due to high inflation and low economic growth, Norway's new seafood envoy to the UK has forecast.
Norwegian salmon exports to the UK increased by 9% in the first 10 months of 2022 compared to the same period last year, partly as a result of lower domestic supply from Scotland.
But the UK's demanding economic situation must be considered when looking ahead, said Victoria Braathen, UK director and envoy for the Norwegian Seafood Council.
11.1% inflation
"Latest figures show an inflation rate of 11.1% and low economic growth. With reduced purchasing power and greater awareness of consumption and everyday choices, we expect to see tougher priorities in the future," Braathen pointed out.
Nonetheless, the UK remains a happy hunting ground for Norwegian seafood companies, and particularly for salmon producers.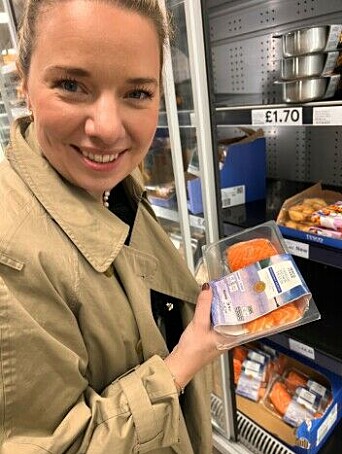 Between January and October, 52,154 tonnes of salmon with a value of NOK 4.03 billion (£336 million at today's exchange rate) was exported from Norway to the UK.
"The largest product is fresh, whole salmon at 48,785 tonnes, while 2,535 tonnes of fresh fillets have gone to the market," Braathen told Fish Farming Expert's Norwegian sister site, Kyst.no.
"Norwegian salmon to the UK has seen volume growth of 9% compared to the same time last year. In the same period, 418 tonnes of trout have gone to the UK at a value of NOK 41.7 million. The UK is the eighth largest market for direct exports of Norwegian salmon."
Sixth-largest market
The envoy added that throughout 2022 Norwegian seafood exports, which include caught fish, have remained at the level of 2021.
"Overall, the UK is the sixth largest market for Norwegian seafood. 120,497 tonnes of seafood have been exported to the UK to a value of NOK 6.35 bn, a value increase of 32% and volume growth of 4%. The largest species on the market (measured in value) are salmon, cod, haddock and cold-water prawns."
Despite the squeeze on consumer spending power, Braathen pointed out that salmon has a strong position in the UK market as a healthy and good alternative for the whole family.
"Salmon is used across eating occasions both out and at home and has a clear presence in groceries with a wide range of products from raw to smoked and heat-treated salmon," she said.
Seafood summit
Braathen says the Norwegian Seafood Council is well under way with planning for 2023 and is looking forward to activities to promote Norwegian seafood within both the retail and catering industries.
"Our biggest meeting point for the seafood industry (Norway-UK Seafood Summit), will take place on Monday, 27 February. After a two-year stay as a result of the pandemic, we are really looking forward to welcoming Norwegian exporters to London for market updates and networking," she said.