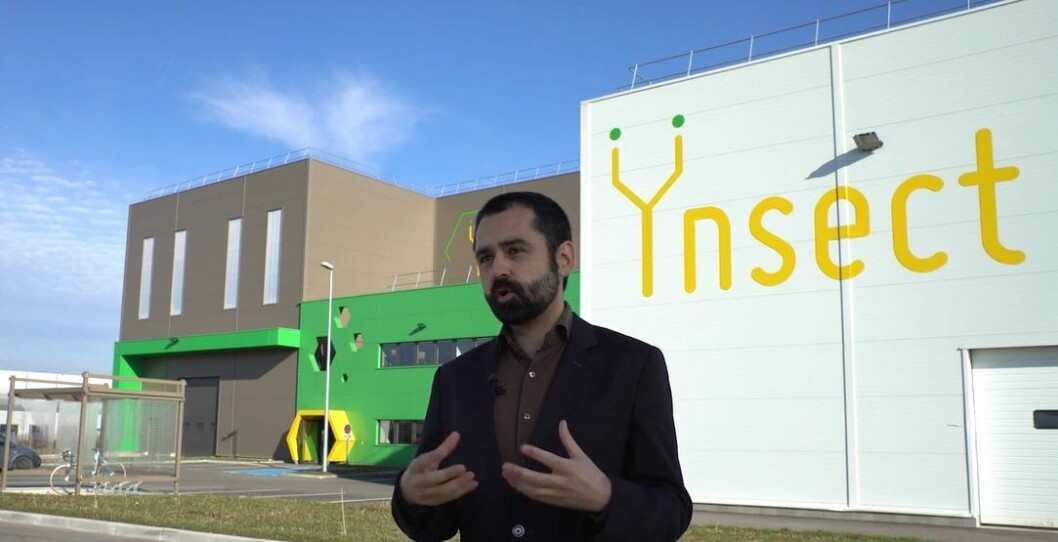 Ÿnsect raises £96m for 20,000-tonne mealworm protein plant
Ÿnsect, which breeds mealworms for use in aquaculture feed and pet food, has raised $125 million (£96m) to build the world's biggest insect farm in Amiens Metropole, northern France, and open a factory in the US.
At capacity the French farm will be able to produce around 20,000 tonnes of protein annually.
According to Ÿnsect, the mealworm, a small beetle also called a Molitor, is the only insect that can be raised at large scale.
Proven health benefits
In a press release, the company said ŸnMeal, extracted from Molitor larvae, "is the only product worldwide with superior and proven nutritional performance and health benefits for – among others – shrimp, salmon, trout, and sea-bass".
ŸnFrass, made from Molitor larvae castings, is a fertiliser that the company says has proven positive effects on many different plants.
"Ÿnsect is becoming the world's largest insect producer, whatever the species, thanks to our unique highly scalable and pioneering technology," said Antoine Hubert, Ÿnsect chief executive and chairman.
Enirely automated process
"Enabled by deep tech, the entire production process – from feeding to controlling the health and welfare of our insects, and from the sensors used for quality control to harvesting mature insects – is automated. We have 25 patents covering our technology, the products themselves and their different applications, giving Ÿnsect the world's largest insect patent portfolio. But ultimately, we need scale to have a significant impact globally, which this investment will allow us to achieve."
Ÿnsect said it now has international commercial traction with customers across Europe and Asia, allowing the company to book $70m in orders spanning the next four years.
"By offering an insect protein alternative to traditional animal and fish-based feed sources, Ÿnsect can help offset the growing competition for ocean fish stock required to feed two billion more people by 2050, while alleviating fish, water and soil depletion, as well as agriculture's staggering 25% share of global greenhouse gas emissions," said Hubert. "Our goal is simply to give insects back their natural place in the food chain."