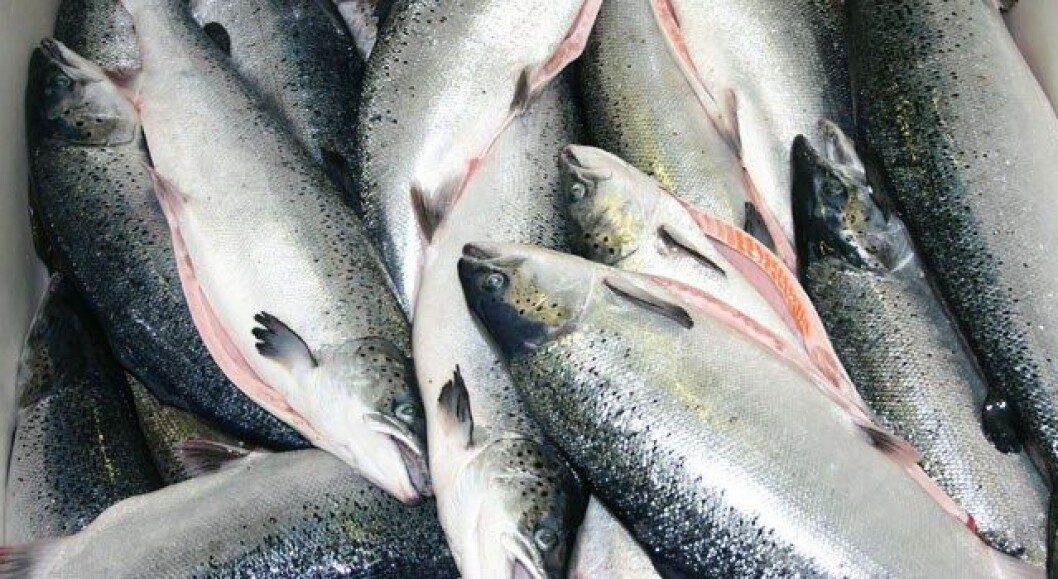 Salmon exports soar by 39%
Norway's salmon exports rose by 39% compared to May 2015 to reach a total of NOK 4.9 billion (£415 million) last month.
So far this year, salmon exports have totaled NOK 23 billion (£1.9 billion), an increase of 28 per cent or NOK 5 billion (£424 billion).
The main reason for the increase in value is that the average price for whole fresh Norwegian salmon in May was NOK 60.48 (£5.13) per kilo, compared with NOK 38.37 (£3.25) per kilo a year earlier, while salmon volumes actually decreased.
Trout
The country's trout exports were worth NOK 281 million (£23.8) – an increase of 84 percent compared to May 2015. So far this year, exports of trout have been worth NOK 1.6 billion (£135 million) – an increase of 109 per cent year-on-year.
Total
Overall the country's seafood exports were worth NOK 6.7 billion in May, an increase of 28 per cent, despite the drop in export volumes.
"Norway has exported hundred thousand tonnes less of seafood so far this year compared with the first five months of last year. Meanwhile, the value of seafood exports has increased by 26 percent during the same period. The decline in volume is mainly due to the reduced availability of salmon. Good weather has also meant that some cod quotas have already been fished. Growth by value is mainly due to the strong overall demand for Norwegian seafood and good prices achieved for most products," said Geir Håvard Hanssen, Director of Communications at the Norwegian Seafood Council.