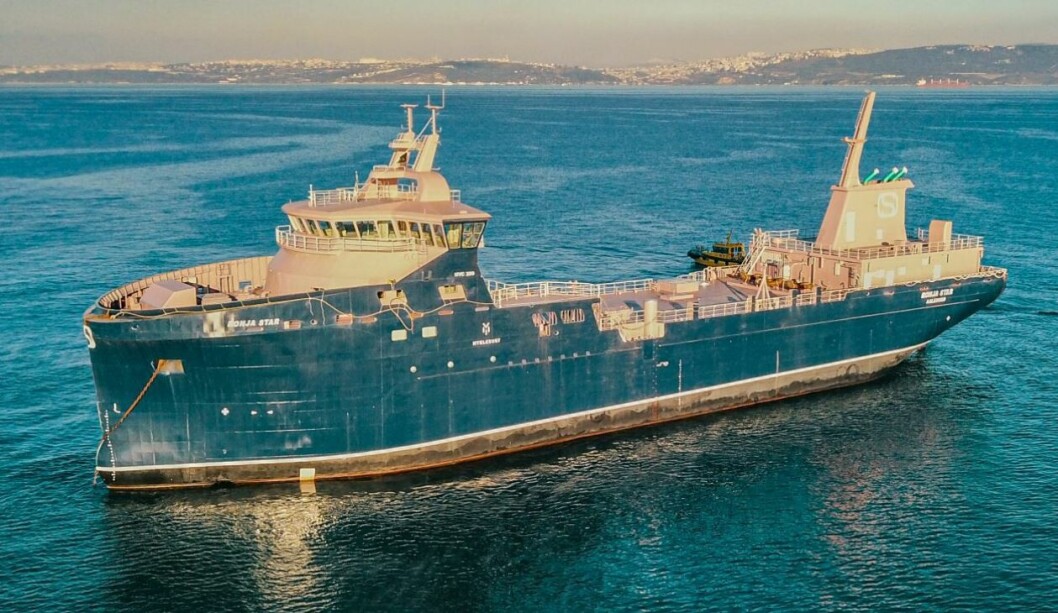 Extra wellboats hired to help Scottish Salmon Co
Faroese salmon farmer Bakkafrost, which owns the Scottish Salmon Company (SSC), is to more than triple its freshwater treatment capacity in Scotland this year with the arrival of two new wellboats, it said today.
The news was included in Bakkafrost's report for the fourth quarter of 2021, which showed that the company's profits were significantly impacted by losses caused by gill health problems in Scotland.
The Aqua Kvaløy, built for DESS Aquaculture Shipping in 2019, is due to arrive next month. The 76.89m vessel has a well capacity of 2,800m³ and a reverse osmosis system for generating fresh water, a treatment for gill disease.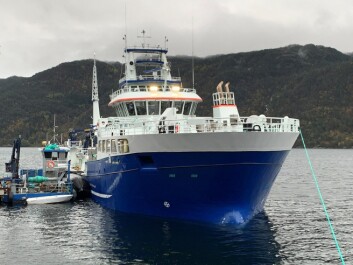 Important role
The Ronja Star, which is currently being fitted out by shipbuilder Myklebust Verft AS in Norway for wellboat giant Sølvtrans, has a well capacity of 4,000m³ and a reverse osmosis system. It is expected to arrive in July.
"These vessels are expected to be in operation in Q2 and Q3 2022 respectively and will play an important role in mitigating compromised gill health, hence improving overall fish health and significantly reducing risk of mortality caused by secondary complications," said Bakkafrost.
SSC already has a Sølvtrans wellboat, the Ronja Fisk, on a long-term charter. It has a well capacity of 2,500m³ and a reverse osmosis system.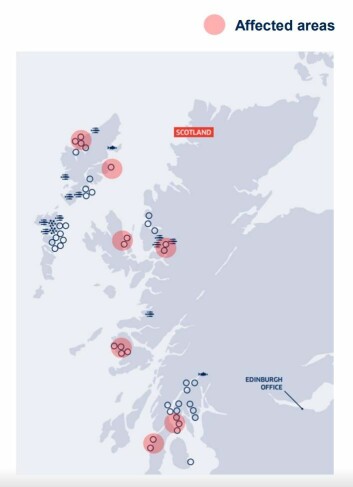 Mortalities hit profits
The Bakkafrost Group made an operating profit of DKK 119.7 million (£13.4m) in Q4 last year, up from DKK 88.5m in the same period in 2020.
But it would have been higher if it hadn't been for mortalities related to high sea lice levels in the Faroes and gill health problems in Scotland.
Bakkafrost's harvest volume in the Faroes increased by 30% to a quarterly record of 20,694 gutted weight tonnes (Q4, 2020: 15,957 gwt), and operating profit jumped by 351% from DKK 63m to DKK 282m. This was despite costs of DKK 45m because of exceptional mortality at three sites where high sea lice levels required more treatments of weak fish with underlying reduced gill health, resulting in higher post treatment mortality.
EBIT per kilo in the Faroes was NOK 18.29 (£1.52), up from NOK 5.66 per kilo in Q4 2020, although the average weight of fish harvested fell from 5.4 kg to 4.9 kg.
3.0 kg average harvest weight
In Scotland, SSC's harvest volume decreased by 45% in Q4 2021 to 5,122 gwt (9,305 gwt) and average harvest weight fell from 3.7 kg 3.0 kg.
SSC's operating loss for the quarter increased from DKK -54m in Q4 2020 to DKK -214m. Most of this (DKK 179m) was due to exceptional mortality at 12 sites across SSC's entire farming area. The main cause was given as a hydrozoan bloom as a secondary complication to underlying reduced gill health. Hydrozoans include micro jellyfish.
Losses in Scotland
The exceptional mortality increased losses for the quarter to NOK -55.95 per kilo. Bakkafrost said that without the die-offs, the figure would have been NOK -9.09 per kilo.
Total harvested volumes in 2021 were up by 11,200 gwt to 97,900 gwt (2020: 86,700 gwt), although Scotland's contribution fell by 5,300 gwt from 35,000 gwt in 2020 to 20,700 gwt last year.
Bakkafrost made a loss of DKK -3m in Q4 but made a profit of DKK 964m for the whole year, up from DKK 463m in 2020, despite Scotland making an operating loss of DKK -249m for the year.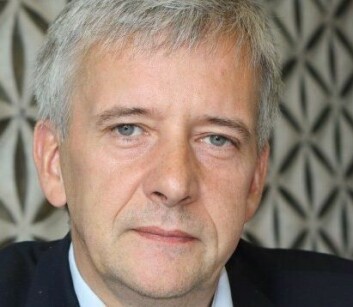 Levels have normalised
The company's chief executive, Regin Jacobsen, said: "The results in this quarter have been negatively affected by the continuation of the biological issues we reported in previous quarter and gave an update on in our profit warning in December. We are now pleased that mortality levels have normalised.
"In the Faroe Islands, we are pleased to have reached record high harvesting volumes in the fourth quarter and for the full year. Despite some challenges we are excited to see record low feed conversion rates and record high weight on transferred smolt. Our feed operation also sold very high volumes in both the fourth quarter and for the full year.
"We are convinced that our strategy and investments will reduce the biological risk by ensuring stronger biology, which is crucial to maintain a competitive operation."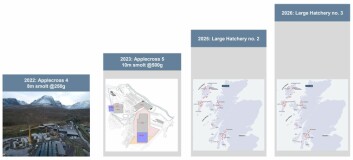 Bigger smolts
Bakkafrost's investment plans include building three plants in Scotland to produce 500g smolts which are more robust when they are stocked at sea and spend less time exposed to lice and other hazards.
The first plant will be at Applecross, where an existing hatchery is being expanded.
"The current expansion phase of the Applecross hatchery is expected to be finalised by the end of 2022. By then, the hatchery will have the capacity to produce around 8 million smolt at 250g," stated Bakkafrost.
"Further planned expansion and new hatcheries will increase the production capacity up to more than 18 million smolt of around 500g in 2026.
"In Q4 2021 the average weight of released smolt in Scotland increased 9% to 105g, compared to 96g in Q4 2020. In 2022 the average weight of in the released smolt in Scotland is expected to be around 120g. The real impact from our freshwater investments is expected in 2023."