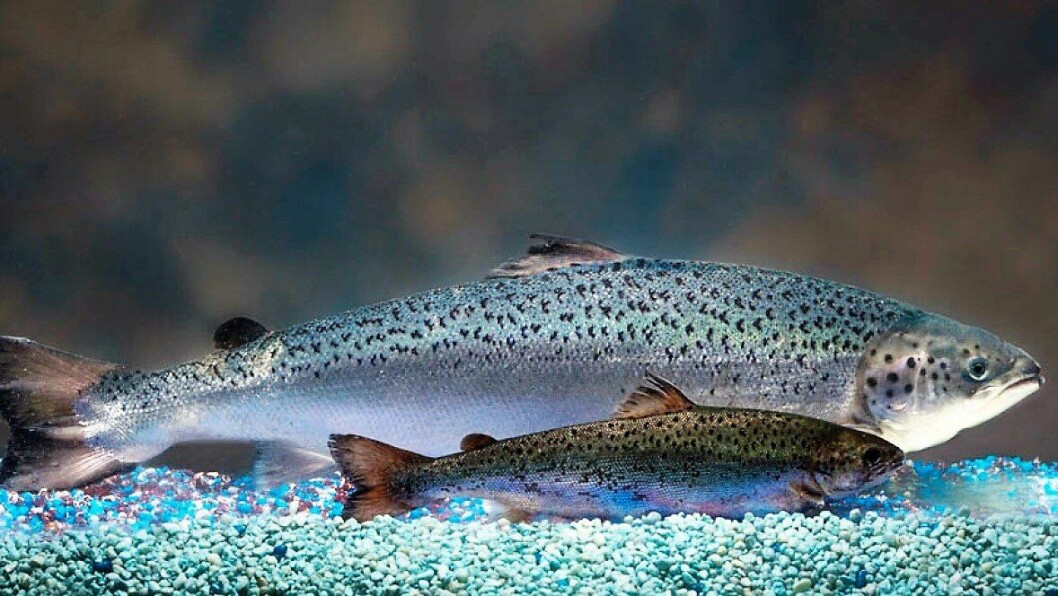 AquaBounty to give away fish as biomass builds up
US salmon farmer AquaBounty intends to give away fish to local food charities after being left with an excess stock of conventional Atlantic salmon at its recirculating aquaculture system (RAS) facility in Indiana, which has a capacity of just 1,200 tonnes per year.
AquaBounty has been growing both conventional salmon and its quicker-growing AquAdvantage genetically modified salmon at the farm but has not sold either as quickly as it had forecast.
In a prospectus for a share issue to raise money for a new farm and to cover general running costs, the company said a reduction in both the demand and market price for Atlantic salmon due to the impact of Covid-19 in the food service industry impacted its scheduled harvests, thus reducing its expected revenue and increasing its inventory biomass.
Inconsistent colour
"We concluded 2020 with a conventional Atlantic salmon harvest that met our high standards for nutrition, taste and texture," wrote AquaBounty.
"However, unlike our AquAdvantage Salmon, the conventional salmon did not achieve the same high level of colour consistency, due in part to the maturity of the male population and the quality of the colour additive in the feed. We identified and successfully addressed the source of the colour inconsistency in the conventional salmon, and our production plans call for only raising our all-female AquAdvantage Salmon moving forward.
Donation programme
"We are currently planning to reduce our excess inventory of conventional Atlantic salmon by creating a donation programme to provide the fish to local food charities who have experienced unprecedented demand to feed families that have been impacted by the economic downturn in many markets across the US due to the pandemic.
"Going forward, we plan to continue the donation program, utilising a portion of our production output and allowing us to contribute to our communities."
Delayed harvest
AquaBounty had planned to start harvesting its AquAdvantage salmon in the last quarter of 2020 but is keeping the fish in the water for a few more weeks in the hope that market conditions improve.
The company has been kept afloat by a number of successful share offers, the most recent of which raised $65.2 million in December. It ended the year with $96.2 million of cash and cash equivalents.
AquaBounty plans to build a 10,000-tonne salmon farm in the American Midwest, which it estimates will cost between $140m and $175m. Although it has yet to finalise a site, it expects construction to begin this year and commercial production to begin in 2023.