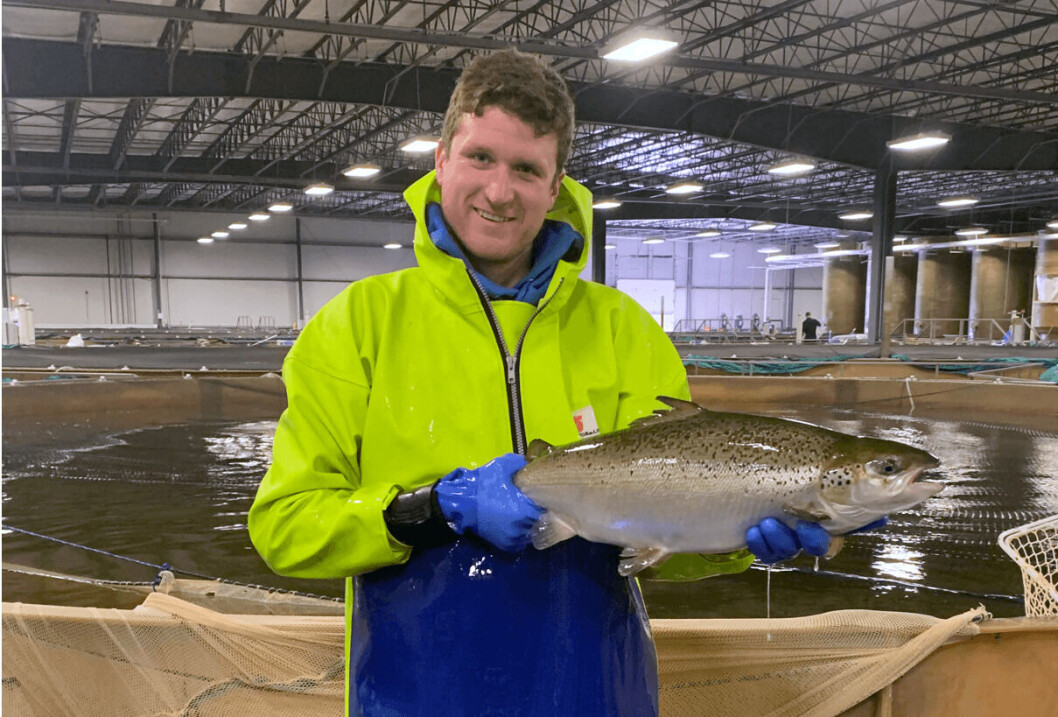 GM pioneer marks milestone with conventional salmon
AquaBounty, the pioneer of genetically modified salmon, has harvested its first commercial scale crop of conventionally reared Atlantic salmon.
The fish were raised at the company's land-based farm in Albany, in the US state of Indiana, a test site for AquaBounty's RAS (recirculating aquaculture system) technology.
The farm will ramp up the monthly harvest of conventional salmon throughout the summer and plans to reach 100 tonnes per month by early 2021, the company said in a press release. The annual capacity of the farm is approximately 1,200 tonnes.
AquaBounty said it located its first US farm within easy reach of key markets, and it has established the necessary supply chain connections and is formalising customer agreements.
Reliable method
AquaBounty CEO Sylvia Wulf said: 'Land-based aquaculture is a reliable method for supplying fresh and healthy salmon.
'This harvest is the result of AquaBounty's almost 30 years of experience in aquaculture and demonstrates our expertise in raising Atlantic salmon.'
With this harvest of conventional Atlantic salmon underway, AquaBounty will prepare for the first commercial harvest of its proprietary, genetically engineered AquAdvantage Salmon in the fourth quarter of 2020, also at the Indiana farm.
This will be followed by the first harvest of AquAdvantage salmon at the company's Canada based, Prince Edward Island Farm in the first quarter of 2021.
AquaBounty is the first and currently the only provider of genetically engineered Atlantic salmon approved by the US Food and Drug Administration and Health Canada.