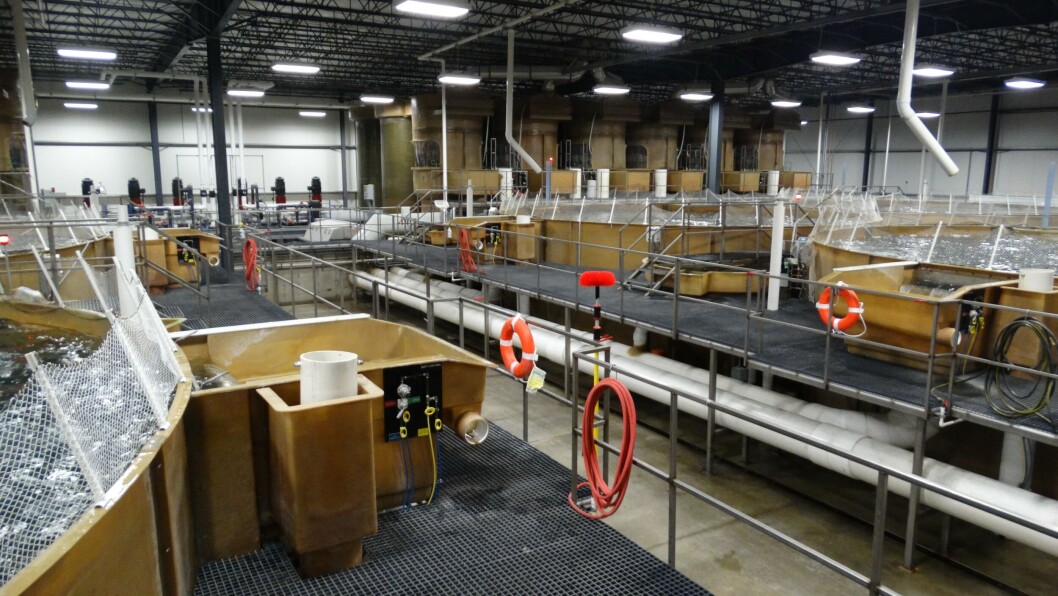 AquaBounty share sale raises $65m
Transgenic-salmon farmer AquaBounty last night announced that it had raised approximately $65.2 million gross to help fund a new on-land farm in the American Midwest.
The funds come from a public offering of 10,028,000 shares at $6.50 each plus the sale of a further 1,308,000 discounted shares to the offer's underwriter.
AquaBounty expects net proceeds of $60.4m after underwriting discounts, commissions and offering expenses.
10,000-tonne farm
The US company will use the funds for general corporate purposes, including costs associated with building its new 10,000-tonne on-land farm, known as Farm 3.
The money will also be used for further investment in sales and marketing and research and development efforts and payment of anticipated general and administrative expenses.
Prior to the latest offer, AquaBounty had raised $47m through share sales this year.
Faster-growing fish
AquaBounty is due to harvest its first batch of AquAdvantage GM salmon from an on-land farm near Albany, Indiana, before the end of the year. AquAdvantage salmon have an inherited genetic modification that makes them grow faster than standard Atlantic salmon, thus improving the economic viability of growing fish in recirculating aquaculture systems (RAS).
The Albany RAS has an annual capacity of just 1,200 tonnes, and AquaBounty has been seeking to expand. In October it announced that it had chosen Mayfield, Kentucky as the potential location for a larger RAS facility with a 10,000-tonne annual production capacity, but last week revealed that it had found an alternate site in the Midwest that might be superior.
Optimal location
"Though we previously identified Mayfield, Kentucky as our leading site for Farm 3, our subsequent confirmatory diligence has indicated that an alternate top site may be superior," said chief executive Sylvia Wulf in a press release.
"The Commonwealth of Kentucky has been a tremendous partner in this process, and one of our alternate sites is located there. Our rigorous selection process has allowed us to pursue two additional sites located in the Midwest to ensure we have the optimal location for our farm."
AquaBounty said it expects the total build cost of Farm 3 to be in the range of $140 million to $175m. Construction is expected to begin next year, with commercial production starting in 2023.