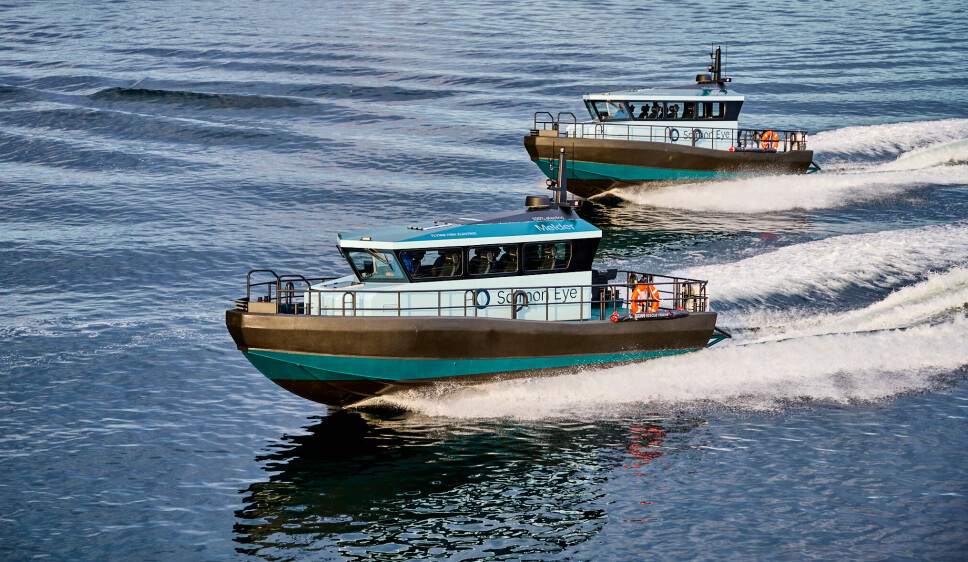 Salmon Eye focused on the future with electric boats
Vessels are tailor-made for pollution-free passenger transport to visitor centre on fjord
While fish farmer Eide Fjordbruk's sustainability-focused Salmon Eye visitor centre was unveiled with a spectacular curtain drop and public party and folk festival in Norway last week, the day also marked the quieter introduction of two first-of-a-kind all-electric vessels from boatbuilder Hukkelberg.
The Malm and Melder, named after local mountain peaks Malmangernuten and Melderskin, are of the Flying Fish 37 Electric type and will both be used to transport the public from Rosendal out to the new centre in the Hardangerfjord.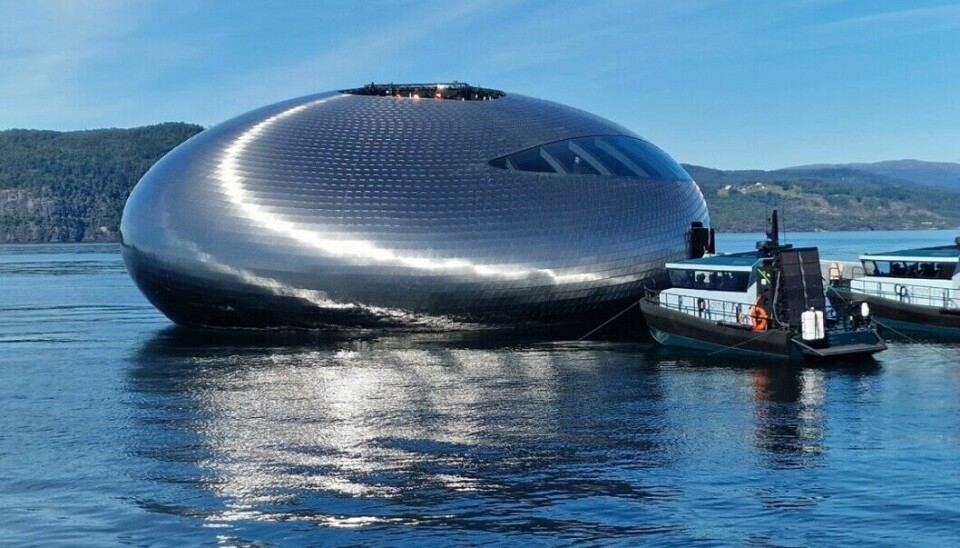 They have seating for up to 12 passengers, and Malm is also adapted for wheelchair users. "We want to create an experience that both informs and inspires the audience," said Sebastian Torjusen, head of Salmon Eye. "Both boats are equipped with video and sound systems, and you can also find design elements from Salmon Eye on board the boats, so that an overall impression is created for the public.
"Hukkelberg has been accommodating and solution-oriented, and we have worked well together to get a final product that both we and the shipyard are very proud of."
Forward-looking
"One of our goals at Eide Fjordbruk is to set the standard for future aquaculture," said Eide Fjordbruk chief executive Sondre Eide, the driving force behind the Salmon Eye. "We already deliver the world's first carbon-neutral salmon, and are constantly working to develop and adopt new technology to do our part to achieve the UN's sustainability goals.
"It was therefore natural for us to choose an all-electric propulsion solution these boats."
New age
Hukkelberg boss Øyvind Sommer Hukkelberg said: "For us, this is the first step into a new age. We have long and solid shipbuilding traditions, and have carried out a number of innovative projects over the years. On this project, the learning curve has been steep and we have put significant resources into optimising the design and getting the most out of the electrical propulsion system.
"The Florø company Evoy has been responsible for the delivery of the electric motor, battery pack and control system, and we have worked closely with Evoy to integrate their system into our boat design in a good way. The result has been the first all-electric high-speed boats of this type that have been made and put into use in Norway."