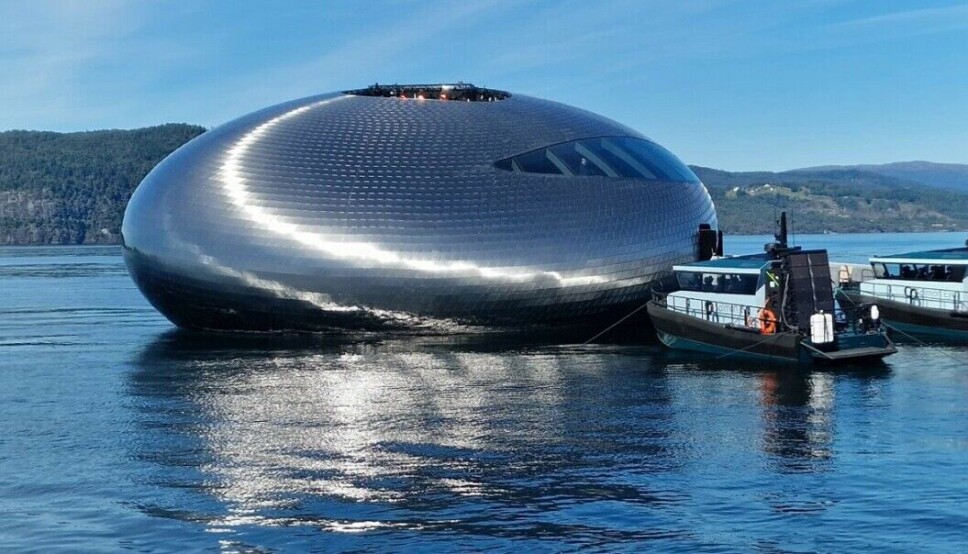 The Salmon Eye shows its mettle
Wraps are off attention-grabbing visitor centre
The Salmon Eye, a floating visitor centre built for Norwegian salmon and trout farmer Eide Fjordbruk, was today unveiled in the Hardanger Fjord south of Bergen.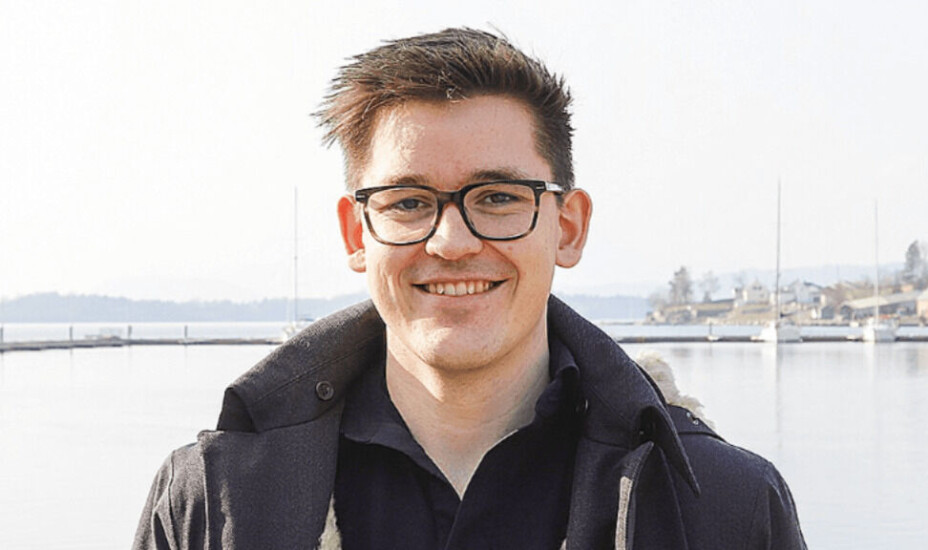 Invited guests were taken to the Eye on a viewing boat to see the wraps come off before the company hosted a folk festival to which everyone in the local municipality of Kvinnherad was invited.
A professional round-table conference that includes Norway's fisheries minister Bjørnar Skjæran was also taking place in the Salmon Eye after the unveiling.
Inform and inspire
"Now the real work will begin," said Salmon Eye managing director Sebastian Torjusen after the unveiling. "We will inform and inspire the world to utilise the resources in the sea in a better way, so that the world's growing population has access to good, healthy and sustainable food that does not destroy the planet."
The company's chief executive Sondre Eide, who initiated the project, is proud of the structure and believes the Salmon Eye can make an important contribution to a world where seafood contributes to solving the climate challenges and the need for increased food production. The Eye is intended to be an arena for dissemination and discussion with a particular focus on the footprint of food production at sea.
Scroll to 1:19:14 on the video to see the Salmon Eye being unveiled.
"Eide Fjordbruk wants to be the driving force for more sustainable seafood production, so that Norway strengthens its position as a leading seafood nation, while technological development and new methods ensure that we produce food without destroying nature and the climate," said the 32-year-old.
Structured as a non-profit, Salmon Eye will be independent and autonomously- governed by an advisory board, which includes representatives from the environmental movement, government authorities, independent researchers, and experts. The visitor centre will be open to the public a little later this autumn.
"Eide Fjordbruk has started Salmon Eye as an independent centre, because we believe it will be good for Norway and the world. We will produce more food, with lower climate emissions and fewer natural interventions. If we are to succeed, we must look towards the sea," said Eide.
"This autumn alone we will host the world's largest plastic clean-up campaign, launch new farming technology, showcase reports and welcome political leaders from all over the world. We won't change the world in a day, but we will start the job already tomorrow," said Sebastian Torjussen.