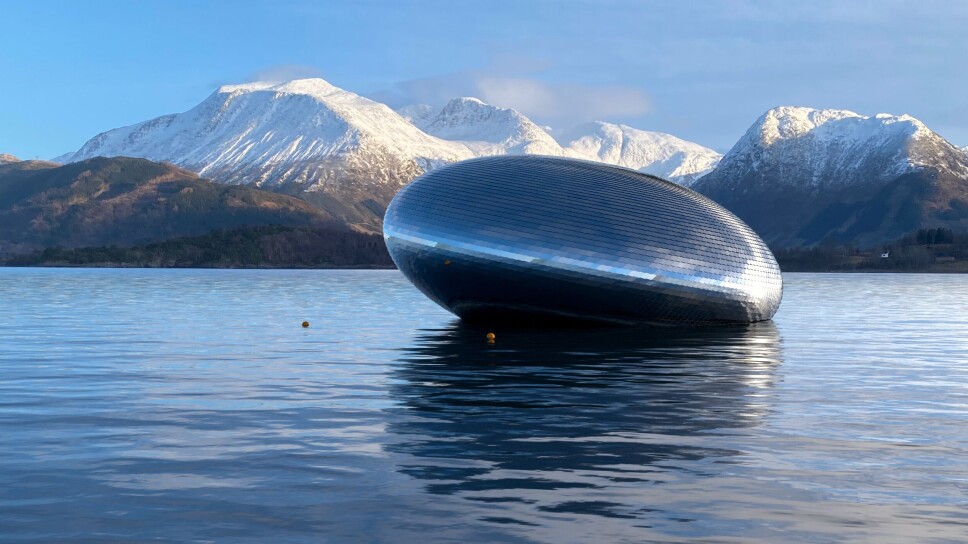 Today is an eye opener for salmon farming
Watch art meet aquaculture as visually stunning visitor centre is unveiled in Norway
A unique salmon visitor centre and tourist attraction will be unveiled in Norway's famous Hardanger Fjord today at an event that will be streamed live.
The Salmon Eye has been constructed for family-owned salmon farmer Eide Fjordbruk and is said to be the world's largest enterable floating art installation.
The structure is 14.55 metres high over four levels (above and below the water), weighs 1,256 tonnes, and is built to withstand waves over four metres high.
It was conceived by Eide Fjordbruk's 32-year-old chief executive Sondre Eide, who took the helm of the company at 28 after his father, Knut Frode Eide, died from cancer.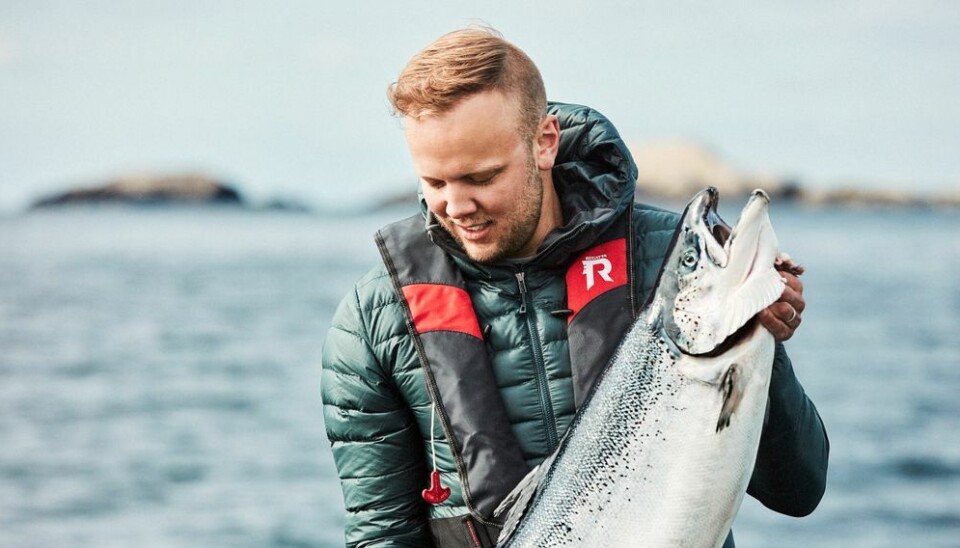 Inspiring discovery
The Salmon Eye will be used to clarify the footprint of aquaculture, inspire discovery and creativity globally, and showcase innovative solutions for sustainable, marine food production to better feed the planet.
Structured as a non-profit, Salmon Eye will be independent and autonomously- governed by an advisory board, which includes representatives from the environmental movement, government authorities, independent researchers, and experts.
Today's unveiling will, to the company's knowledge, be the biggest kabuki-drop (where a curtain falls to reveal what's behind it) ever done at sea.
Salmon Eye managing director Sebastian Torjusen said the concept design was done by Kvorning Design, and the build took 13 months from the first steel plate being cut until it was fully outfitted. The fabrication was carried out by Marketex Marine in Tallinn, Estonia.
9,250 'scales'
"There have been multiple challenges along the way related to manufacturing a double-curved ellipsoid structure like this. In combination with a lot of curved and non-standard solutions the project has called for a lot of custom work," said Torjusen.
The structure has 9,250 elements making its fish-skin-like façade.
"My hope is that Salmon Eye will become the place that inspires people whether it be the architecture or the experiences we will offer on the inside," said Torjusen.
Feeding the world
Today's unveiling ceremony will be followed by a roundtable discussion on how to feed the world from the oceans and preserve the planet at the same time.
Participants include Tom Rivett-Carnac, one of the principal architects of the Paris Agreement; Norwegian fisheries minister Bjørnar Skjæran and deputy climate minister Sigrid Hagerup Melhus; and Scott Lindell, research specialist in marine farming at the Woods Hole Oceanographic Institution in the United States.
Subject to weather conditions, streaming begins at around 12:15 CET (11:15 BST) when guests board the sightseeing boat MS Visions of the Fjord. The unveiling and a musical surprise will start at approximately 13:00 CET.
There will then be a short break in the stream between the unveiling and the start of the roundtable discussion at 14:30 CET.
Watch the event here.