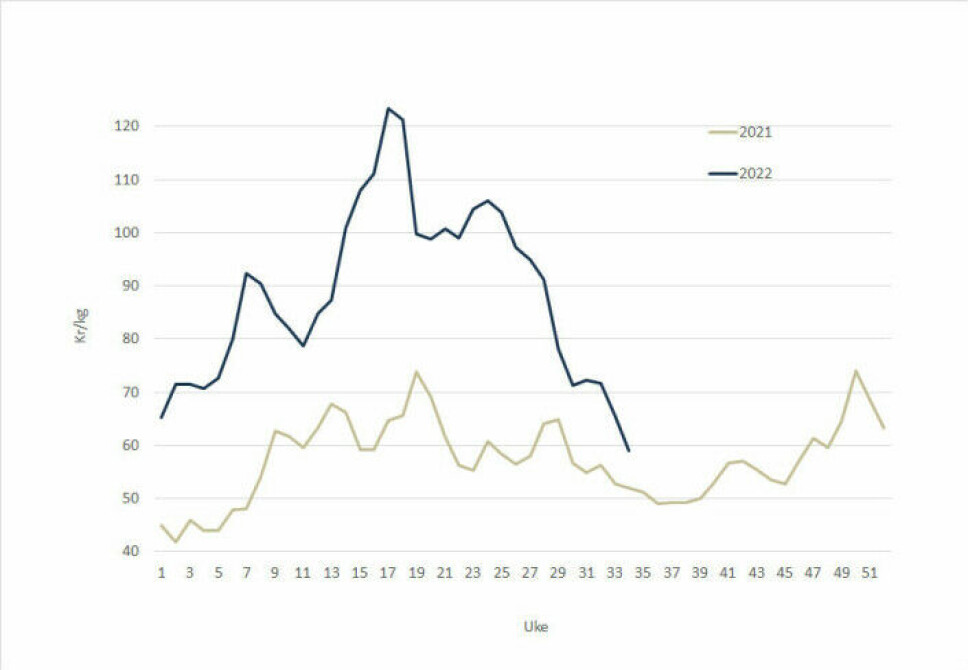 Norway salmon fell to its lowest price of 2022 last week
The spot price of Norwegian salmon fell by NOK 6.5 (£0.56) per kilo last week (week 34) and ended at NOK 59.00/kg, the lowest weekly average so far this year.
However, the price was still NOK 7.02/kg over the same week in 2021.
The average spot price so far is NOK 88.56/kg, compared to NOK 57.42/kg last year at the same time.
The export price (average price product weight FOB border) for Norwegian fresh salmon was NOK 65.01/kg in week 34.
More volume
The price drop follows a steady increase in Norway's export volumes recently. Last week's volume of 34,179 tonnes was the highest weekly export volume of 2022 and was also 4.2% higher than in the same week in 2021.
So far this year, 841,000 tonnes of salmon have been exported from Norway, 4.4% below the figure for the same period last year.