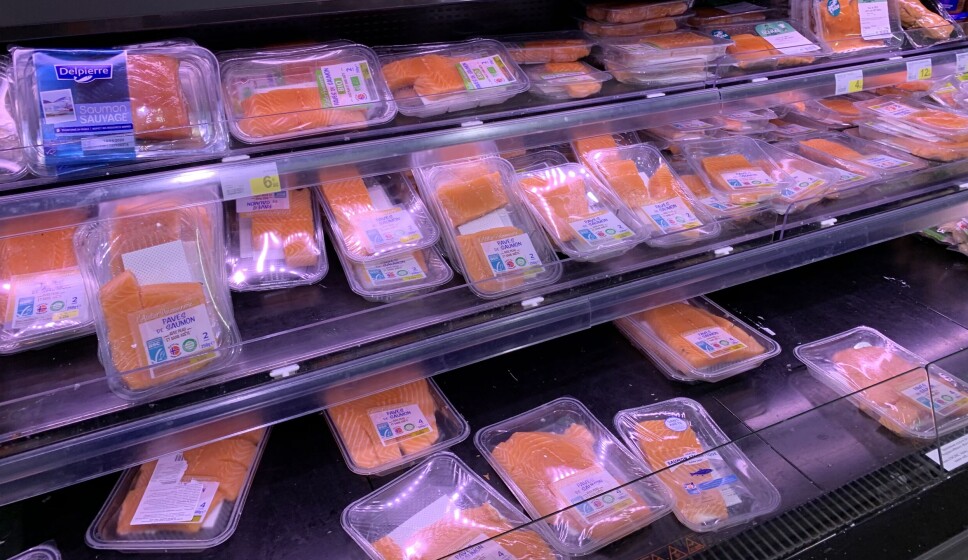 Record month for Norwegian salmon and seafood exports
Higher prices and volume push salmon earnings to NOK 9.8 billion
The value of Norwegian salmon exports in August was the highest ever for a single month, reaching NOK 9.2 billion (£798 million), and was the major driver of the country's seafood export earnings also reaching a new record of NOK 12.5 bn.
But record earnings were accompanied by rapidly rising costs, said Børge Grønbech, acting chief executive of the Norwegian Seafood Council, in a press release.
"It is particularly high volumes and prices for salmon that are the driver of the export record in August," said Grønbech. "This is the best single month ever for salmon in terms of value, while there is an August record for pollock, trout, haddock and the entire whitefish category.
High inflation
"At the same time, we are in a period of high inflation, lower purchasing power, challenging logistics and increased production costs. In addition, a strengthening of the krone against the euro, as we have seen in August, is a challenging export factor. This means that there are still challenging times in which to conduct global trade."
Norwegian producers exported 120,700 tonnes of salmon last month, a volume increased of 7% compared to the same month last year, while the value of salmon exports increased by NOK 2.3 bn, or 34%.
More for Poland
Poland, Denmark and the United States were the biggest markets for Norwegian salmon in August.
"Demand for Norwegian salmon continues to increase," said Seafood Council analyst Paul T Aandahl. "Although prices have fallen compared to earlier this year, salmon prices are at a record high for the month of August.
"The biggest growth in value was for Poland, with NOK 366 million. There was also great growth in other nations that largely further process salmon, such as the Netherlands and Lithuania."
In the first eight months of 2022, Norway's salmon exports were worth NOK 66.04 bn, compared to last year's figure of NOK 49.03 bn.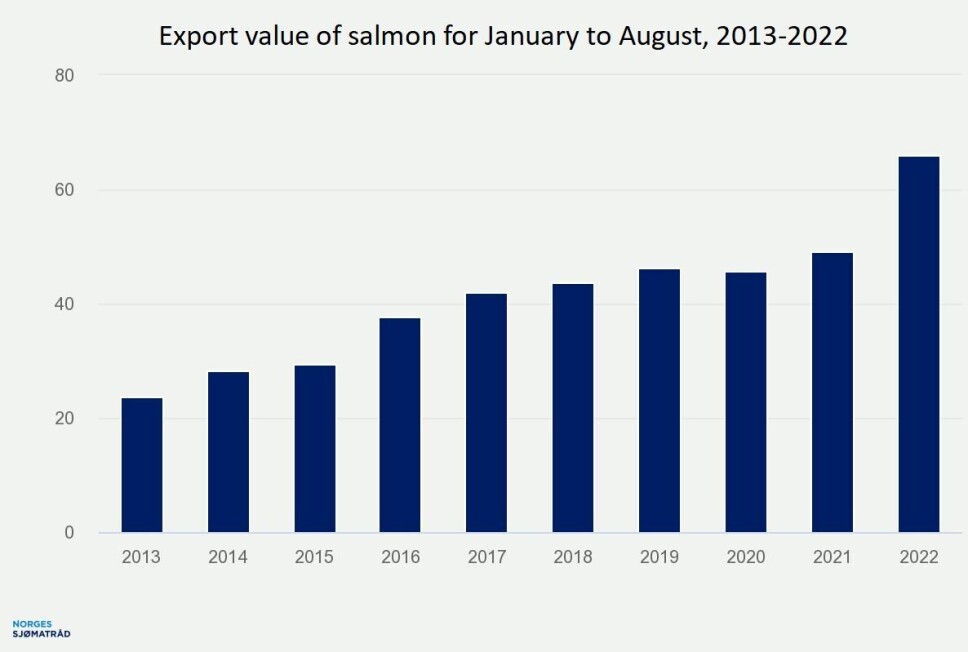 Trout
The war in Ukraine has led to major changes in the destinations for trout exports.
"Belarus and Ukraine are the two markets with the biggest drop in value for trout in August. The markets with the greatest growth are Lithuania and Kazakhstan," said Aandahl.
High prices meant that the value of trout exports increased by NOK 91 m, or 23%, compared to August last year, despite volume falling by 16%.
Norway exported 5,400 tonnes of trout with a value of NOK 492 m.