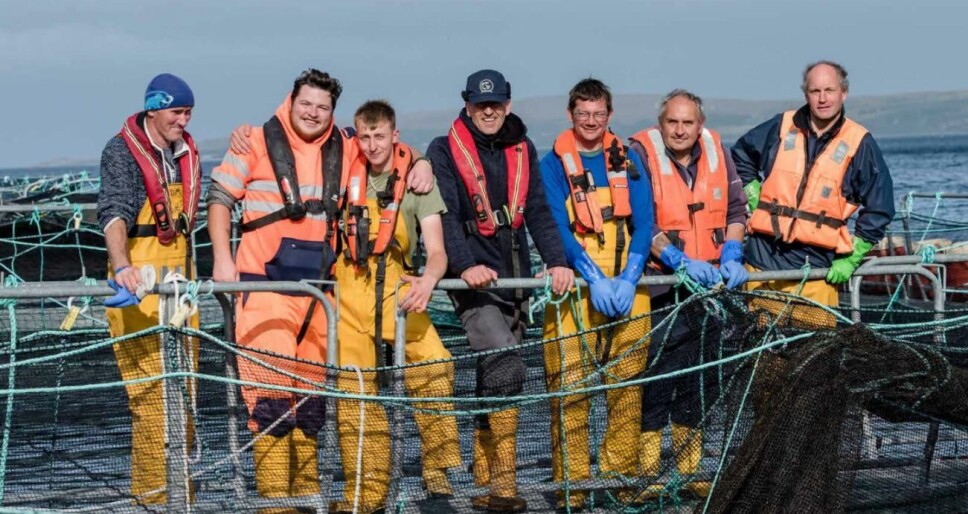 'Business as usual' for Wester Ross after sale to Mowi
Details of takeover revealed as salmon farmer launches educational trust for local pupils
Salmon farmer Wester Ross Fisheries will continue as a ringfenced company and premium brand after being bought by Mowi Scotland in July, it was confirmed today.
Wester Ross said the conditions of the sale meant it was business as usual for Wester Ross because former owners Gilpin Bradley and David Robinson remain as directors.
"Mowi are committed to preserving and developing the Wester Ross brand in line with its values and core, guiding principles; and the Wester Ross global customer base can expect to receive the same artisan salmon, with the same respect for sustainable aquaculture," Wester Ross said.
Educational trust
News of the arrangement was included in a press release announcing the establishment of the Wester Ross Salmon Education Trust, which will provide funding for pupils of Ullapool High School to achieve their potential in tertiary education, whether academic or vocational.
Wester Ross said it had always been a leading local employer and at the point of sale to Mowi, both directors acknowledged their continued commitment to the community.
Bradley said: "It gives me enormous pleasure to announce our investment in the next generation with the establishment of this educational trust."
The directors hope that creation of the fund will take forward the Wester Ross ethics by supporting those who wish to pursue a career in aquaculture; sustainable lifestyle; environmental studies; or STEM (science, technology, engineering and mathematics) subjects.
Application deadline
In order to be eligible, applicants must be a senior pupil at Ullapool High School or have left Ullapool High School in the last two years. Funding is available to pursue a career either by education, apprenticeship or work experience in the subjects listed above.
Funding is available for fees, subsistence/cost of living expenses, travel, books, equipment and educational trips or visits that enrich and support applicants' studies and/or career.
Trustees meet twice a year in October and February. Applications must be submitted by September 30 for consideration at the October meeting, and by January 31 for consideration at the February meeting.
More details are available here.