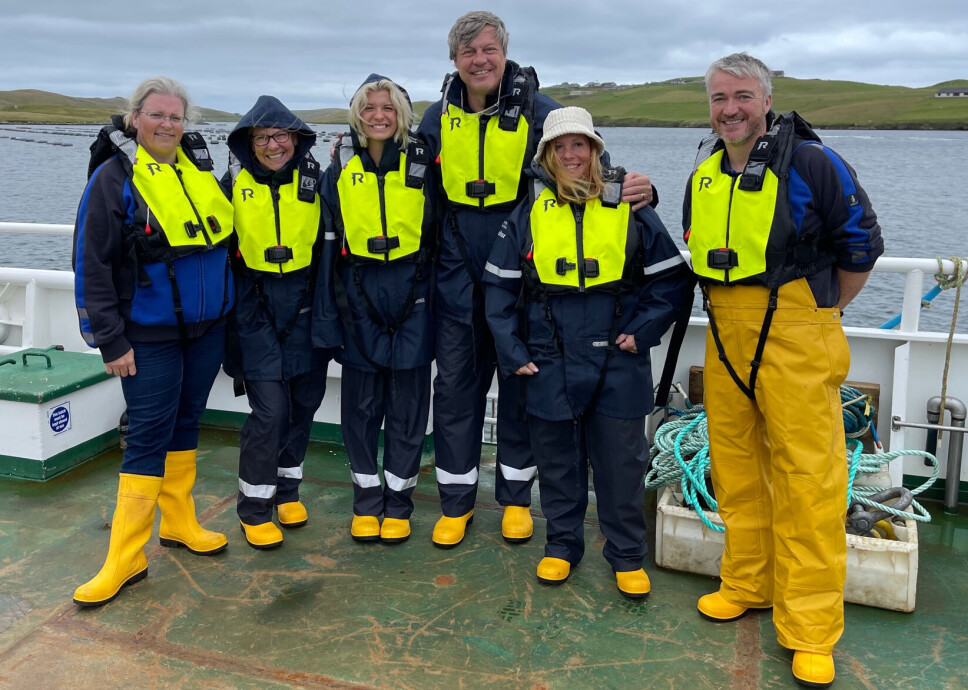 Salmon farmer has hosted record number of visitors this year
Increase follows 'conscious decision' by Scottish Sea Farms to improve understanding of sector
Scotland's second biggest salmon farmer, Scottish Sea Farms, has welcomed a record number of visitors to its locations in Scotland this year as part of a drive to increase awareness and understanding of the sector.
Between January and September, the company hosted 270 visitors across its farming estate, including the freshwater hatchery in Barcaldine, marine farms, and processing facilities.
In many instances, individuals and organisations approached Scottish Sea Farms directly, the company said in a press release. Others were introduced to the company by trade body Salmon Scotland.
Combined, it has resulted in 33 scheduled visits, spanning a diverse range of backgrounds, from customers, regulators, politicians, and environmental groups, to students, suppliers, press and members of the public.
No question is off limits. In fact, we encourage open, honest, constructive discussion.
SSF Scallastle farm manager
Michael Keenan
Meeting the teams
"The beauty of people coming out to the farm is that they get to see what we do and speak to the team in person," said SSF Scallastle farm manager Michael Keenan. "No question is off limits. In fact, we encourage open, honest, constructive discussion.
"With most of the team living locally, it's also an opportunity to convey to visitors from more central areas just how important salmon farming is to Scotland's remote communities."
SSF said it had been hosting visits for years but more recently had taken a conscious decision to invite as many interested parties as possible (halted temporarily by the Covid pandemic).
Visitor feedback highlights that nothing beats seeing what goes on and why, not just in terms of food production but also in terms of the environmental care shown, said SSF.
Direct experience
Caroline Argo, dean of Scotland's Rural College (SRUC), visited the company's Shapinsay and Wyre farms in Orkney in April ahead of incorporating aquaculture into the SRUC's new vet school curriculum.
"The visit provided us with confidence that we will progress in partnership with the industry to help address skills gaps," said Argo.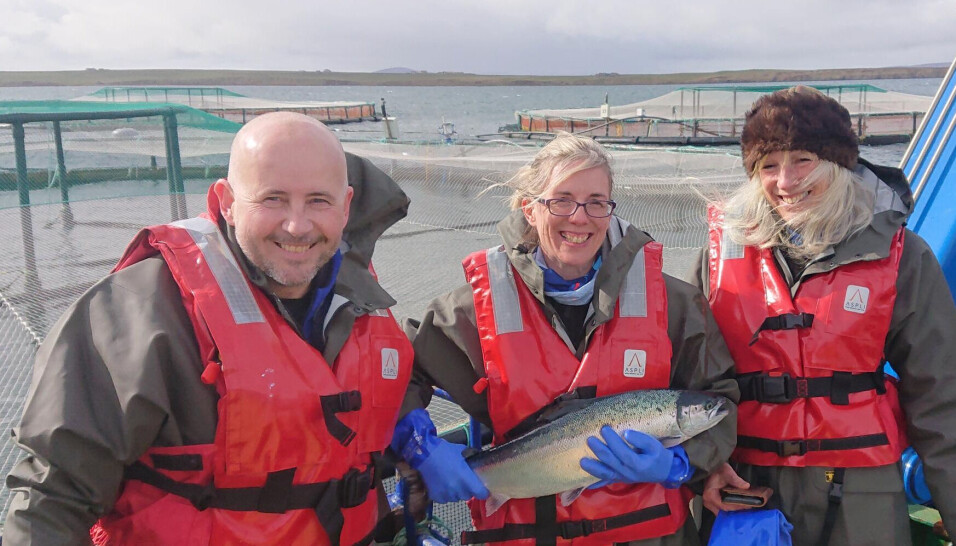 "For sheer impact, context, and affirmation of our direction of travel, nothing could have replaced that direct experience, the magnificence of the setting and the ability to discover many unconsidered questions, all generously and immediately answered."
Dr Andrea McColl, senior development manager for life sciences at Highlands and Islands Enterprise, who led a group of overseas visitors in April as part of the A3 Scotland conference, said: "Seeing in real life what an aquaculture facility looks like, the scale and complexity of the operation, gave the group a great insight into the sector.
"Our hosts were happy to answer our many questions, spanning science, technology and operations, and the group came away much more knowledgeable."
Countering disinformation
Daniel Merryfield, programme lead for MSc Sustainable Aquaculture at Plymouth University, said visiting SSF had been a great experience for students, and Rollie Wesen, associate professor at the College of Culinary Arts at Johnson & Wales University in the United States, who visited the company's Holms Geo farm in Shetland in July, praised the "extraordinary things" SSF was doing "both for the community and all the salmon lovers out there".
After the visit, Wesen promised to "spread the word about salmon aquaculture far and wide and hopefully counter some of the disinformation out there".
SSF's head of processing Donald Buchanan said providing visitors with an authentic experience was crucial.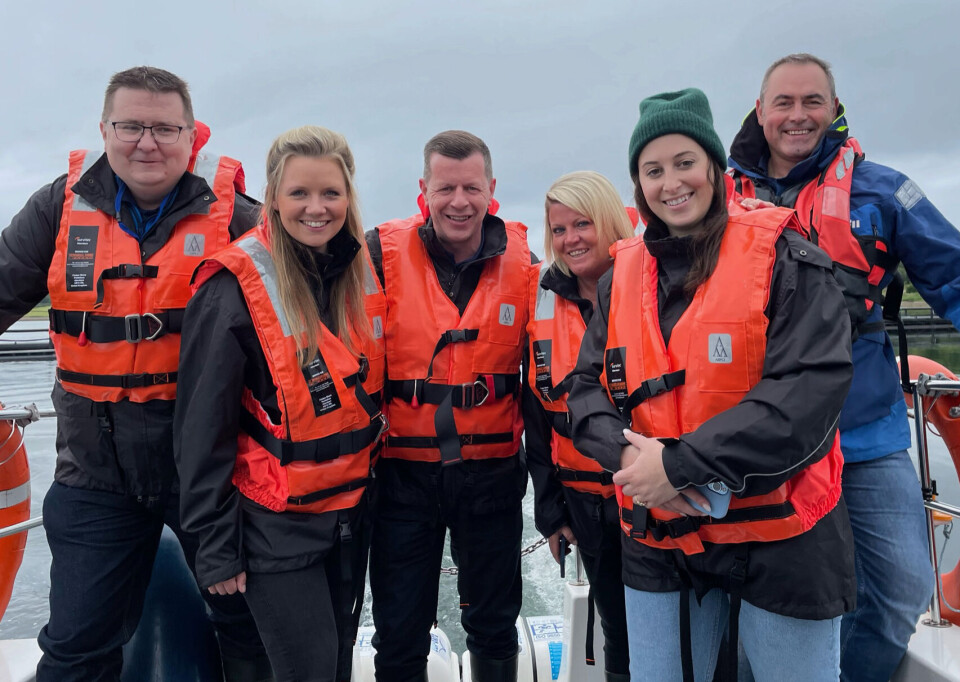 "We don't do anything differently on the day of a visit, other than take time out of our normal day to show guests around. When your facilities and farms run as they should do every day, there's no need," said Buchanan.
"Perhaps the most satisfying part for us is seeing how impressed people are by the level of technology, skill and care that goes into our work. It's further affirmation that we are doing the right thing as a business."
Critics due next
SSF will be hosting another visit next week, when members of the Scottish Parliament's Rural Affairs, Islands and Natural Environment Committee visit the company's Barcaldine hatchery and Dunstaffnage marine site.
The Committee's members include Arianne Burgess, a member of the Scottish Green Party that wants a moratorium on salmon farming expansion, and Borders Conservative MSP Rachael Hamilton, who has previously repeated unsubstantiated concerns from the angling lobby that sea lice from fish farms may be harming wild salmon populations.
SSF said the interest in learning more about salmon farming shows no sign of abating, and it expects visitor numbers to grow further next year, with tours being extended further afield to include more farms in the Northern Isles.