Canada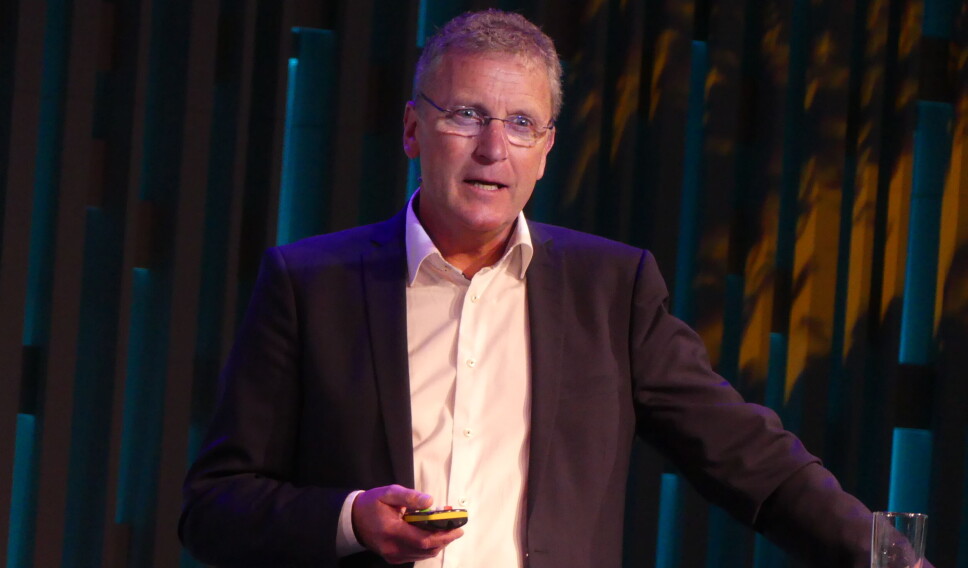 Grieg chief points to promise of Placentia Bay
Newfoundland offers new-found riches for Norwegian salmon farmer but it won't rush project
Grieg Seafood chief executive Andreas Kvame has highlighted the Norwegian salmon producer's potential for growth in Placentia Bay, Newfoundland, in Atlantic Canada.
Speaking at a business event near Bergen, Norway, Kvame said: "It is a very exciting area for us. We are alone in this area, and here there are enough opportunities to grow significantly.
"Placentia Bay doesn't look that big on the map, but if you compare it to Boknafjorden in Rogaland, then Placentia Bay is actually four times bigger."
65,000 tonnes
Grieg sold its salmon farming business in Scotland to Scottish Sea Farms last year after opting to concentrate on Norway and Canada, and has a long-term plan is to produce 45,000 tonnes of salmon a year in Placentia Bay.
It has also been awarded rights to develop the Bays West aquaculture area to the west of Placentia Bay that has the potential to produce an additional 20,000 tonnes of salmon annually, taking Grieg's possible Newfoundland production level to 65,000 tonnes.
Kvame told the audience at this morning's "Vestland at Børs" event that the Placentia Bay project was still in an early phase and Grieg is taking things slowly.
'Learning to drive'
"We have produced the first smolt (at Grieg's hatchery and smolt facility in Marystown, Newfoundland), and put the first fish in the sea in May," said Kvame.
"We also released fish in June and July, and as of now we have good survival and good growth on the fish. It is the first time that fish have been released in the area, so we are taking it very gradually. We will 'learn to drive' in this area, even though it is very similar to Finnmark and Rogaland in Norway, in terms of daily degrees, sea temperature and the like."
Grieg Seafood had costs in Newfoundland in the second quarter of NOK 37 million (Can $5 m), which is due to start-up costs and additional costs of putting fish in the sea.
"We expect that costs in this area will drop significantly in the third quarter," said Kvame.
13 licences so far
Grieg currently has 13 seawater licences in Newfoundland, each with an allowance of one million fish at first stocking, increasing to two million fish in subsequent stockings. Additional seawater licences are in application.
The licences require use of sterile all-female salmon to eliminate the risk of introgression with wild Atlantic salmon in case of escape, and Grieg is using triploid fish for this purpose.
Grieg has so far stocked 2 million smolts in net pens in Placentia Bay for harvest next year and aims to harvest 15,000 tonnes annually by 2026.
It is also planning to expand capacity of the Marystown hatchery and smolt unit from 600 tonnes to 2,000 tonnes next year, depending on a successful first winter of the fish that have been stocked in the sea.