SalMar picks up Mowi's discarded Donut
Salmon farmer works with closed containment specialist Bluegreen for delivery next year
Scottish Sea Farms co-owner SalMar is working with thermoplastics specialist Bluegreen to build the first Marine Donut, a floating closed containment salmon farm originally backed by Mowi.
The agreement involves SalMar taking over the farming permits for the Donut.
Mowi was awarded two "development" permits for the concept by Norway's Directorate of Fisheries in 2019. Development permits allow farmers to grow extra biomass to test out new methods of fish farming and offset some of the development costs.
For various reasons, the project was never realised, and earlier this year Bluegreen bought the permits from Mowi. The company has now announced that SalMar has signed a contract for the construction of the first Marine Donut.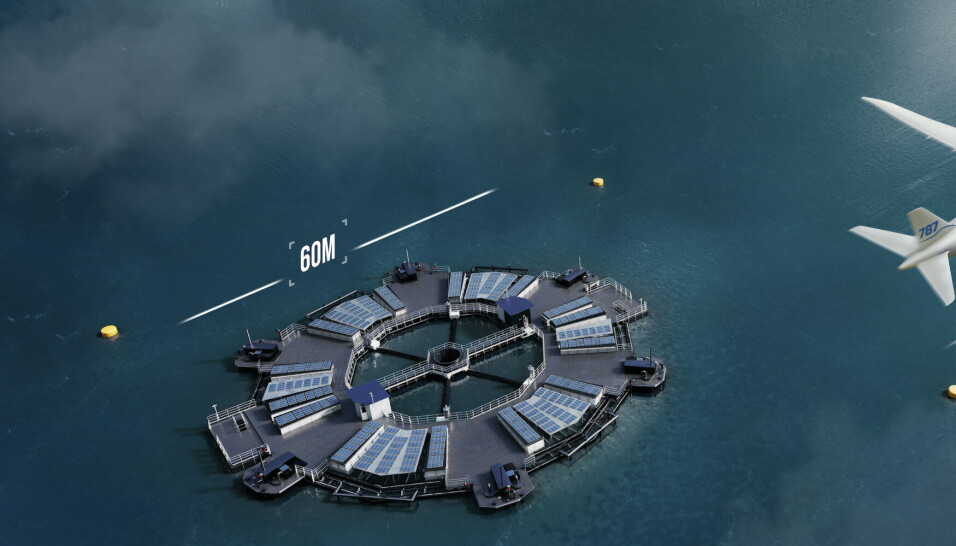 Forward-looking
Bluegreen chief executive Nils-Johan Tufte said: "SalMar is positive, forward-looking and ambitious. They are not afraid to explore new technology that solves the challenges facing the industry. We are impressed by their investment in offshore farming, and we hope that Marine Donut can be an important piece in this."
SalMar executive director Roger Bekken said the farmer had entered into the agreement with Bluegreen because it was a forward-looking and knowledgeable organisation.
"SalMar has always been innovative and is therefore interested in using new technology to produce healthier food. Marine Donut is an exciting concept, and we look forward to helping to develop this further together with the supplier," added Bekken.
Ready next year
On Bluegreen's construction site in Bamble, the construction of Marine Donut is already in full swing. The aim is for it to be completed and transported to Molde in the first half of 2023. As soon as it is installed and tested, the development concession project will be carried out in line with the Norwegian Directorate of Fisheries' commitments and criteria.
According to the companies, the Donut will be the world's largest thermoplastic construction, and will have a diameter of 60 metres, a volume of 22,000 cubic metres and a weight of just under 500 tonnes.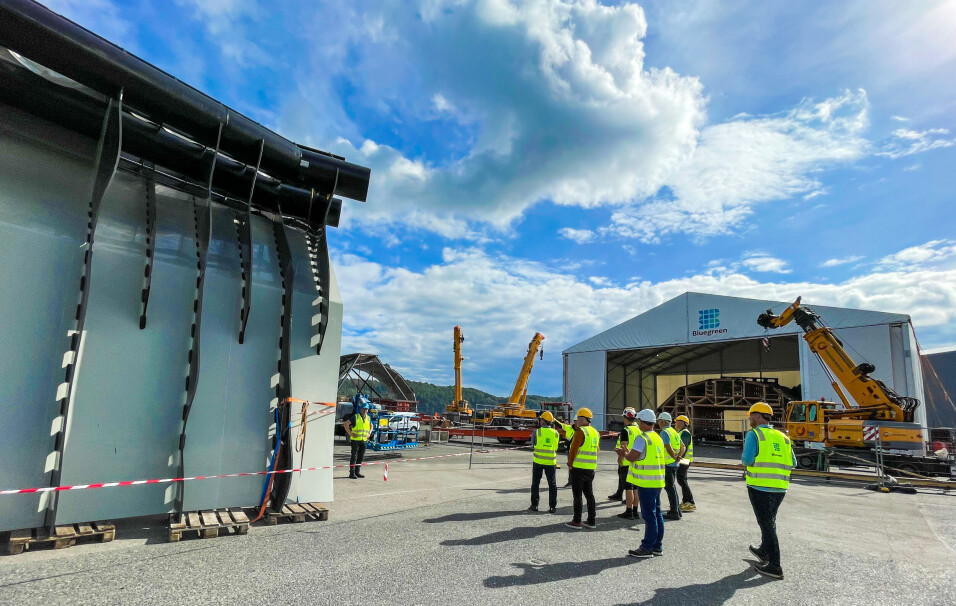 Project manager Geir Andresen, partner in Bluegreen, admits that it is demanding to build such a large structure in thermoplastic.
"Bluegreen has a turnkey contract for the project. It is a big responsibility, but our people have already built closed facilities such as FishGlobe (currently being trialled by Grieg) and Preline (Lerøy) and have valuable experience with them," he said.
"This is ground-breaking work. We must establish the shipyard facility, auxiliary structures and the main structure, at the same time! Fortunately, we took the chance to order in critical production machines in the early phase, as now several of these would have extremely long delivery times."
Andresen added that Bluegreen has also developed a special welding machine for this assignment.
On the team, Bluegreen has important subcontractors within the various specialist areas. Not least, the customer SalMar, as one of the world's largest fish farmers, contributes with experience and expertise that the project benefits from.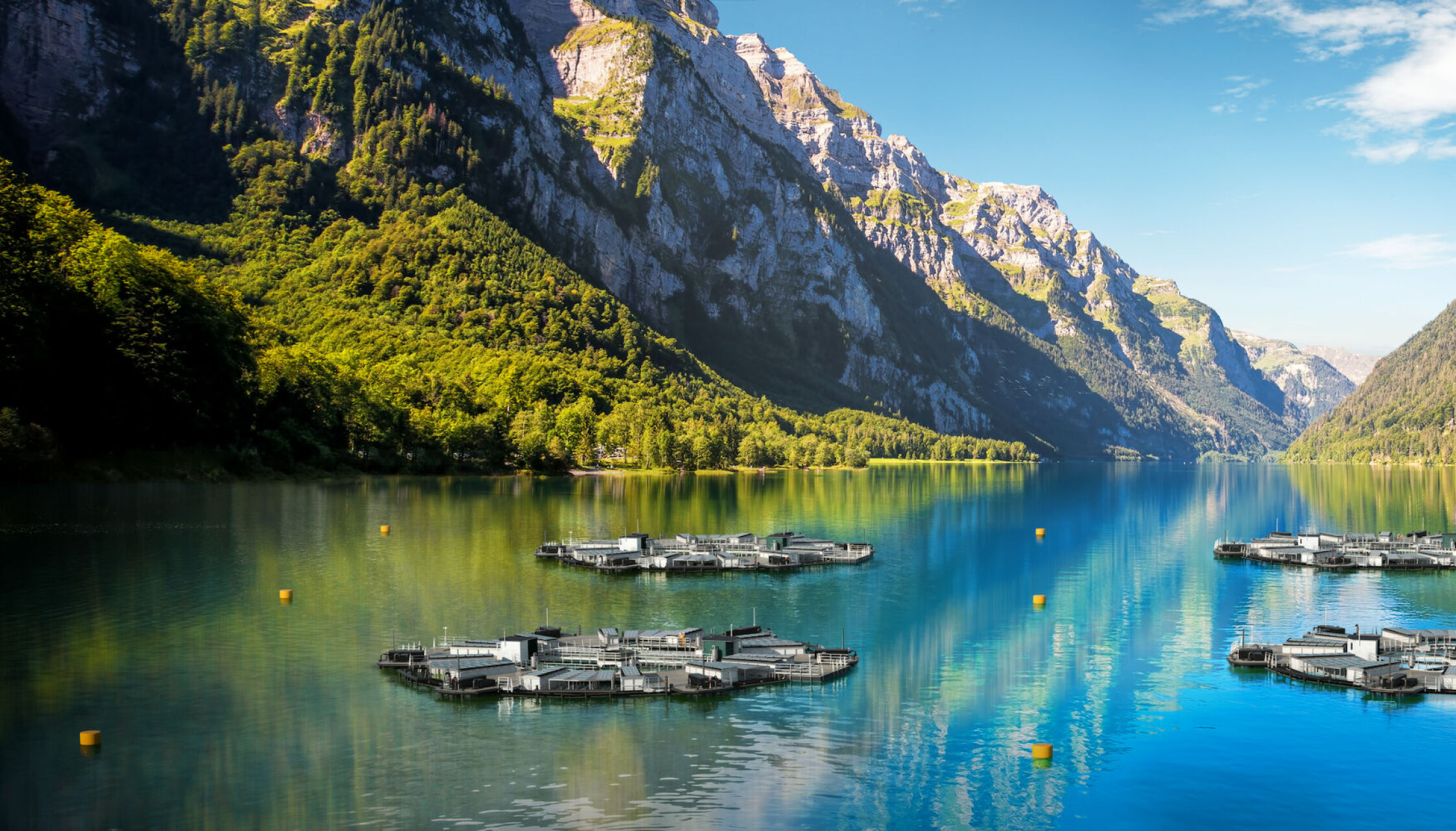 "We have learned an incredible amount since we started talking to SalMar. They have had valuable input that has lifted the project, especially in terms of functionality and risk assessment from the user's perspective," said Bluegreen boss Tufte.
'We feel the energy'
"We feel the energy from both SalMar and partners. Everyone has the attitude that this is something we must achieve together.
Marine Donut is a flow-through plant with sludge collection. The facility holds 1,100 tonnes of biomass. According to the development permits, fish must be introduced in two different cycles, from approximately 2.5 to 5.5 kg, but the facility is also expected to work excellently for post-smolt production.
The system has a water intake below the lice belt and the closed structure prevents escape, and is packed with digitisation and sensors.
"By eliminating the lice problem, the traffic light system (which regulates biomass in production areas) should be able to be utilised positively. We hope that there will be a new licensing regime specifically aimed at the type of technology that Marine Donut represents, so that the concept can contribute to achieving the growth ambition that Norway has set within the farming industry," said Tufte.
"Our aim is to demonstrate that despite the fact that the Donut has a higher capex than traditional cages, the costs per kg of fish are competitive. The costs of feed and medicine go down, fish health and fish quality go up. In addition, the facility provides smarter logistics for the farmer. Overall, this results in increased profitability."