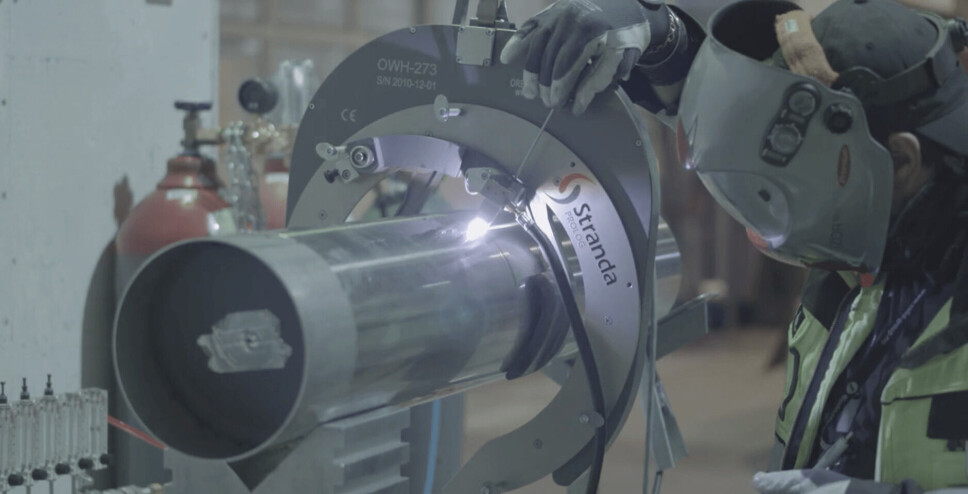 Covid blamed for aquaculture supplier's bankruptcy
Reduction in orders, cost increases and labour shortages caused by pandemic have been too much for Stranda Prolog
A long-established Norwegian aquaculture industry equipment supplier has gone bust due to the impacts of Covid-19 on the market.
Kristiansund-based Stranda Prolog, which began life as a two-man engine shop in 1946, supplied equipment for salmon harvesting stations, harvest and treatment vessels, and land-based fish farms, and employed 100 people. Its products include the innovative HeliXir bath treatment that moves fish slowly along an enclosed Archimedean screw and is said to use less medicine than standard bath treatments.
The company said it was prepared for continued growth and had a full order book when Covid-19 hit.
"Order intake was still good at the start of the pandemic, but then became weak. With little order intake, large cost increases on already concluded contracts, a lack of raw materials and labour to complete the projects, this gradually affected profitability and liquidity," Stranda Prolog said in a press release.
Continuous delays
Management and the employees have worked to reduce costs and get the project deliveries to port.
"The work has shown a positive trend, but there have been continuous delays in ongoing projects and contract negotiations. At the same time, the amount of requests and sent out offers has never been greater than now," said the company.
Stranda Prolog emphasises that its lender had shown great flexibility through the demanding market situation, but with difficult access to inputs and new contracts, the situation could not be resolved.
Praise for employees
"We would like to praise the employees who have persevered through this difficult period, at the facility in Kristiansund, in the sales team and out on assemblies around the world. Without their flexibility, effort and expertise, this day would probably have come earlier. Unfortunately, we were unable to finish. The board humbly thanks you for your efforts," said the company.
The board hopes that there is a basis and interest for all or parts of the business to be restarted.